Keep the holidays sweet and simple with this easy Christmas bark recipe. Perfect for gift-giving or to enjoy yourself, these delicious treats only take a few minutes and very few ingredients.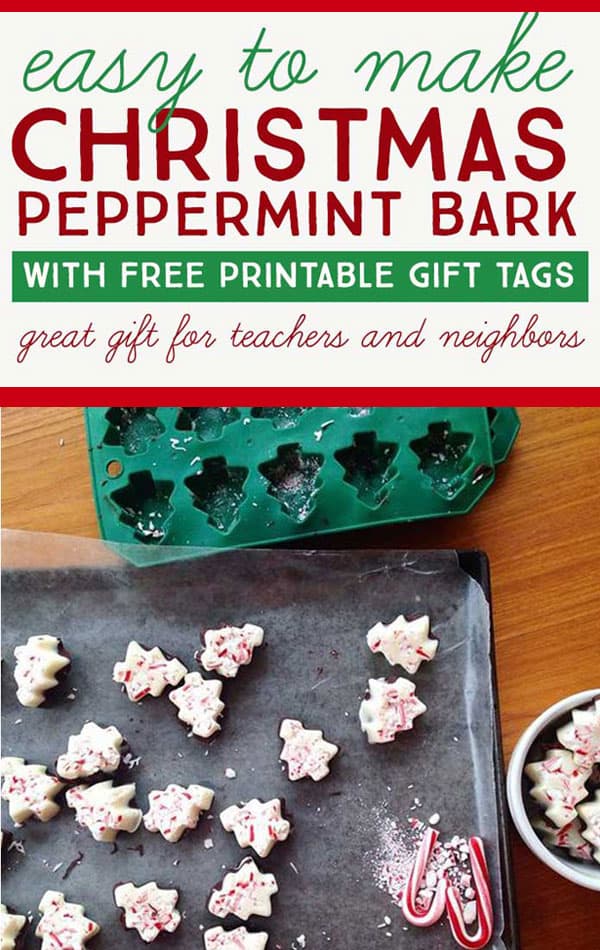 This post contains affiliate links. This means if you purchase an item I have linked to, I may receive an affiliate commission at no extra cost to you.)
Every year we make these Christmas tree bark candies for ourselves and as gifts for teachers and neighbors.
They take practically no time at all, and are impossible to mess up, plus…EVERYONE loves them.
My kids always enjoy making them together, especially the part where they get to use my mallet to crush the peppermint sticks into tiny pieces, lol.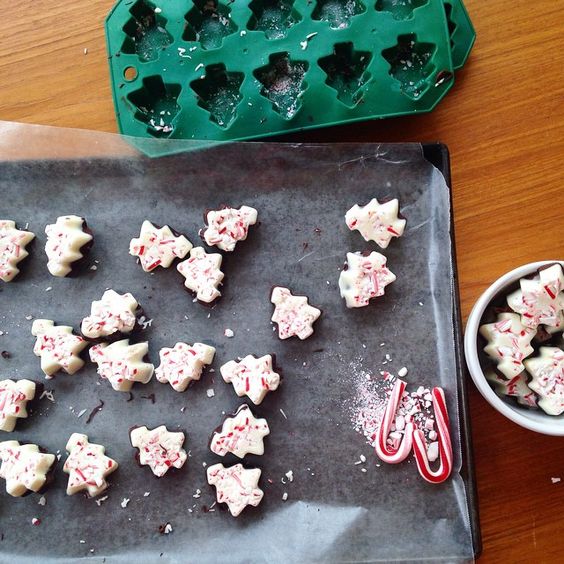 In fact, we recently saw some Christmas shaped peppermint bark at a coffee shop and when I picked them up to take a look, my oldest daughter basically turned her nose up at the idea of buying it and said, "We can make that ourselves."
Now, I know that some of you will want to make this easy DIY Christmas bark recipe for homemade Christmas gifts for family, friends, teachers, neighbors, etc.
To help pull the whole thing together, I went ahead and created a printable gift tag for easy gift-giving.
DIY Printable Holiday Gift Tags
Add these printable gift tags to your DIY Christmas gifts. The circular gift tags are just the right size to fit in the lid of a small Mason jar (for all of you mason jar lovers out there!).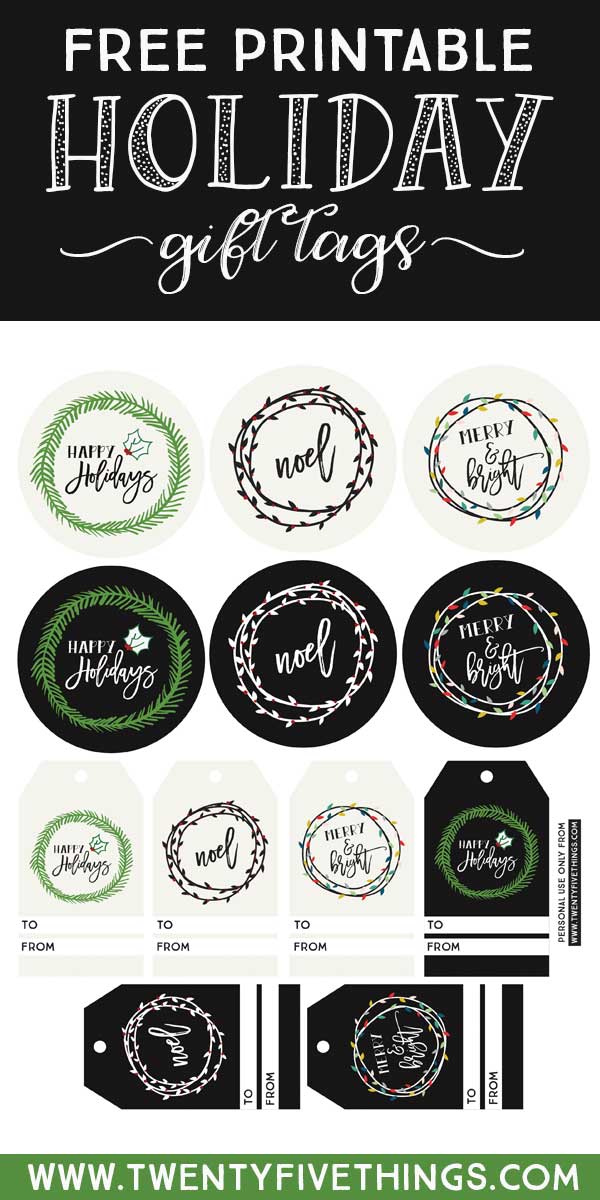 Click here to download Printable Holiday Tags
Easy Christmas Bark Recipe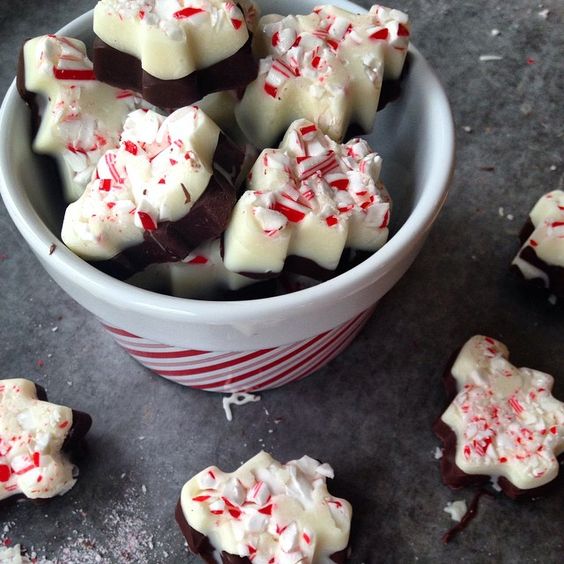 To make this Christmas bark, you'll need a silicone mold. The one we use every year came from the Dollar Tree several years ago, but it works wonderfully and is still in perfect shape.
If you don't have one of these trays and can't find them at a discount store (I haven't seem them at Dollar Tree this year), you can find something very similar on Amazon.
[recipe id="2055″]
Enjoy this easy Christmas bark recipe and be sure download the free printable Holiday gift tags (for personal use only please).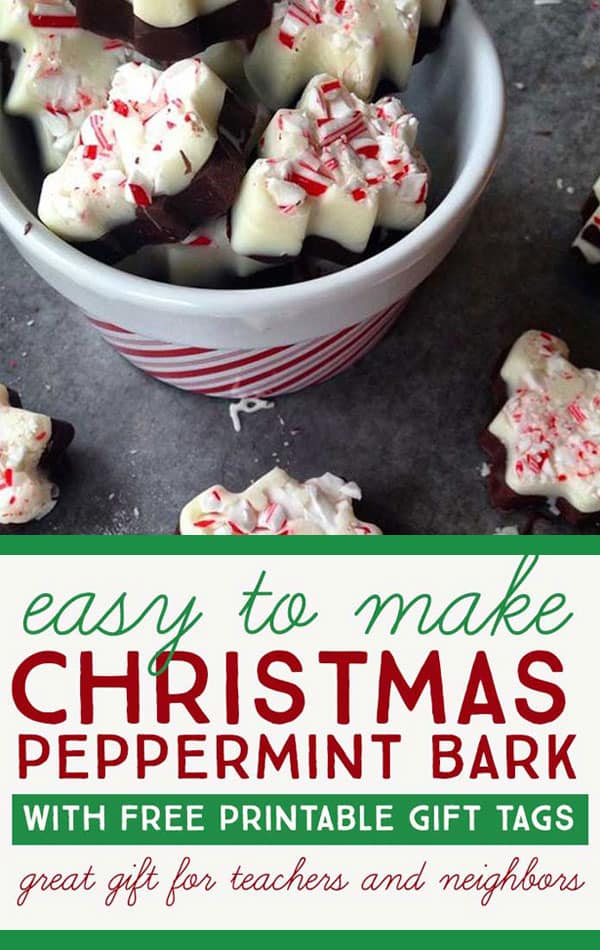 Save
Save
Save
Save
Save
Save
Save
Save
Save