Soak in all of the goodness of the season and plan a Fall spa day at home with these 25 handmade soaps, fizzies, balms, and melts.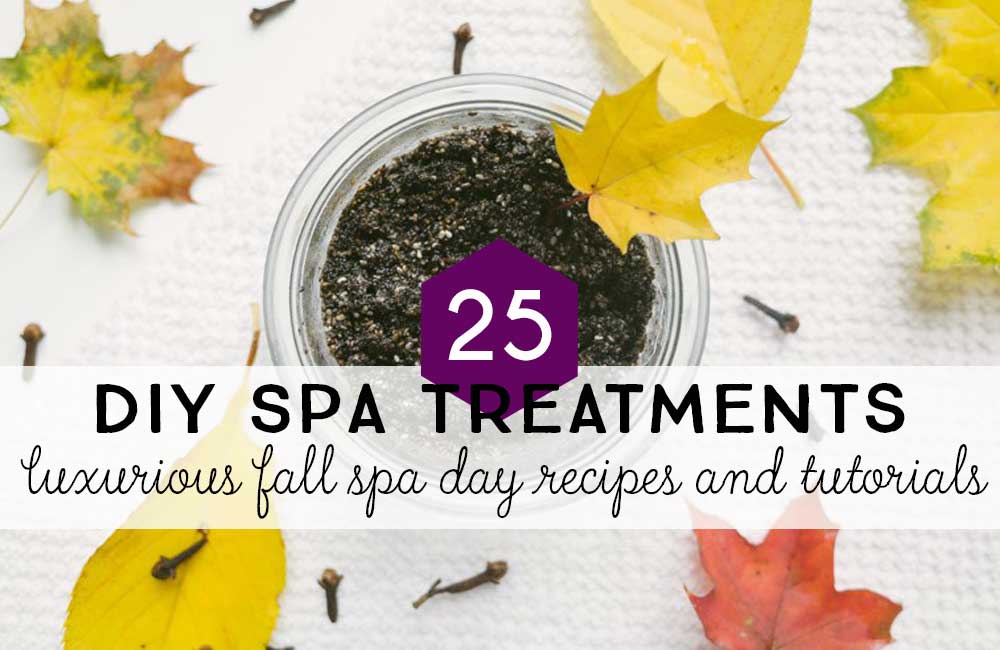 DIY Fall Spa Day at Home: 8 Amazing Bath Bombs, Fizzies, and Salts
1. Baked Apple Bath Salts
Life N Reflection shows how to make your own baked apple bath salts so you can soak in a warm autumn bath.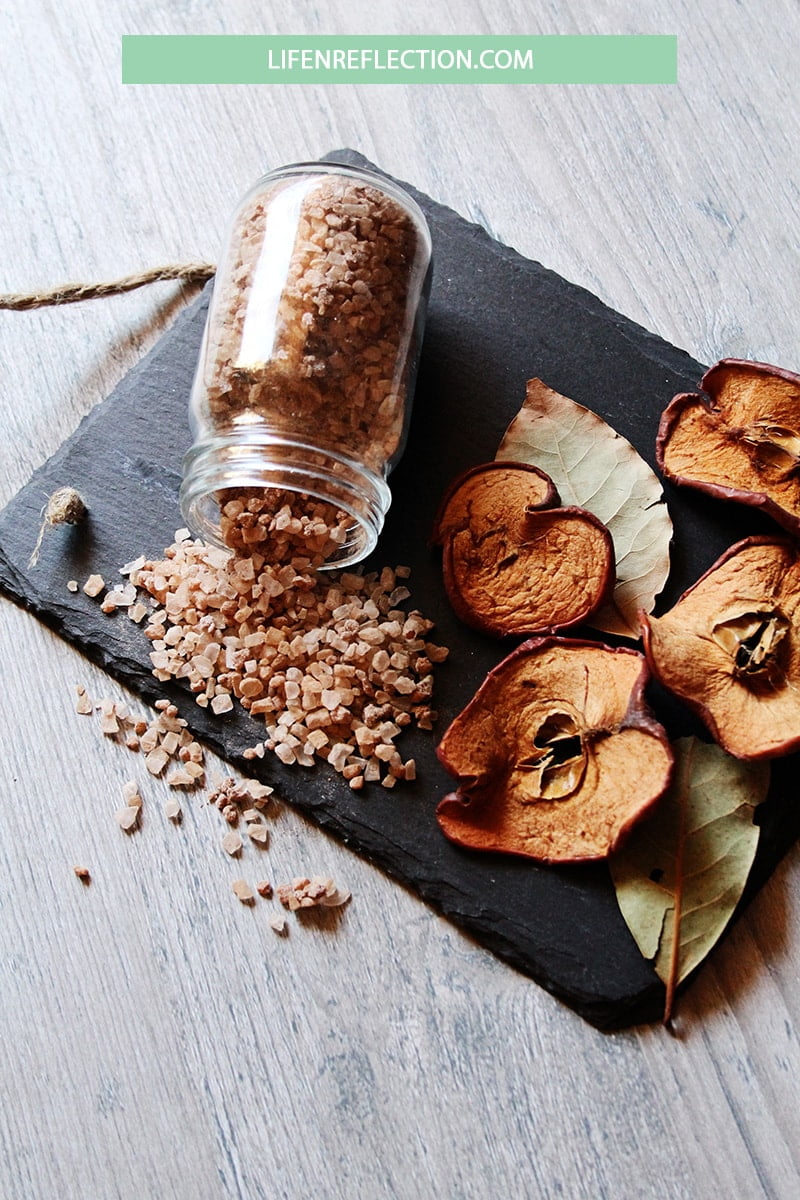 2. Pumpkin Spice Bath Bombs
Nothing says Fall like pumpkin spice. Check out these DIY pumpkin spice bath bombs from The Casual Craftlete
3. Baked Apple Bath Fizzies
If bath fizzies are more your style, be sure to take a look at Life N Reflection's tutorial for homemade baked apple bath fizzies.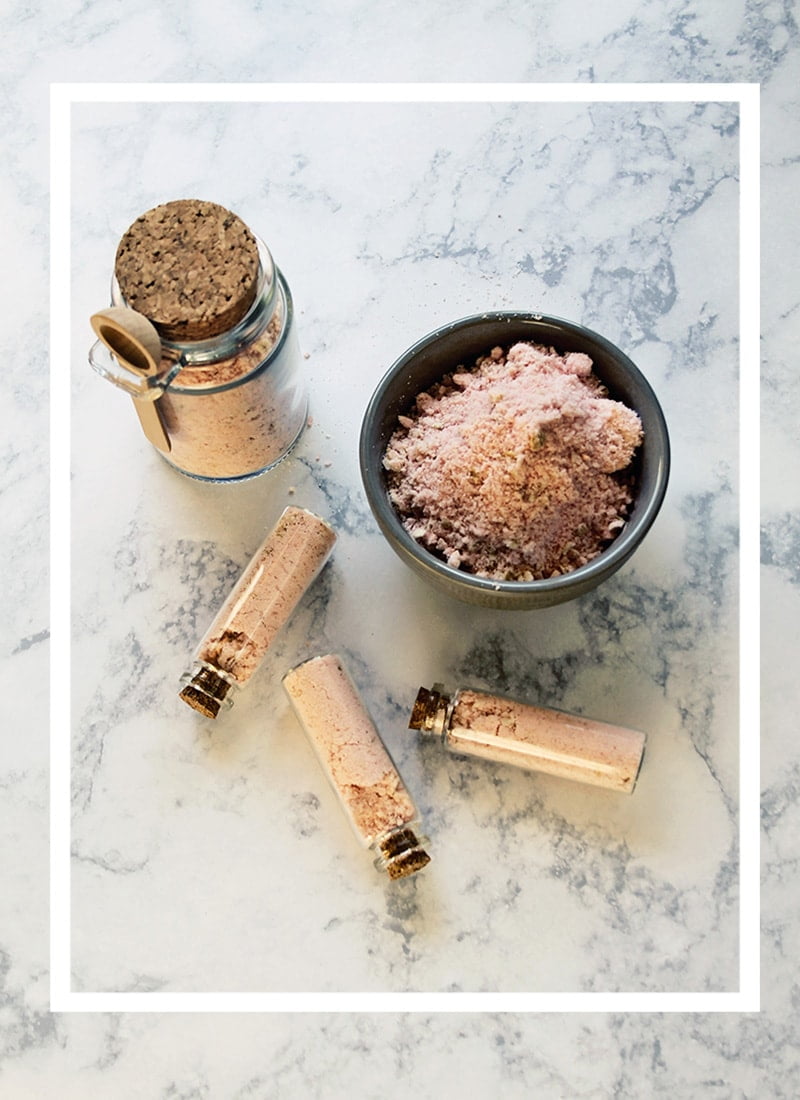 4. Pumpkin Bath Fizzies
These pumpkin shaped bath fizzies from Fun at Home with Kids are fun way to surprise the kids at bath time this season.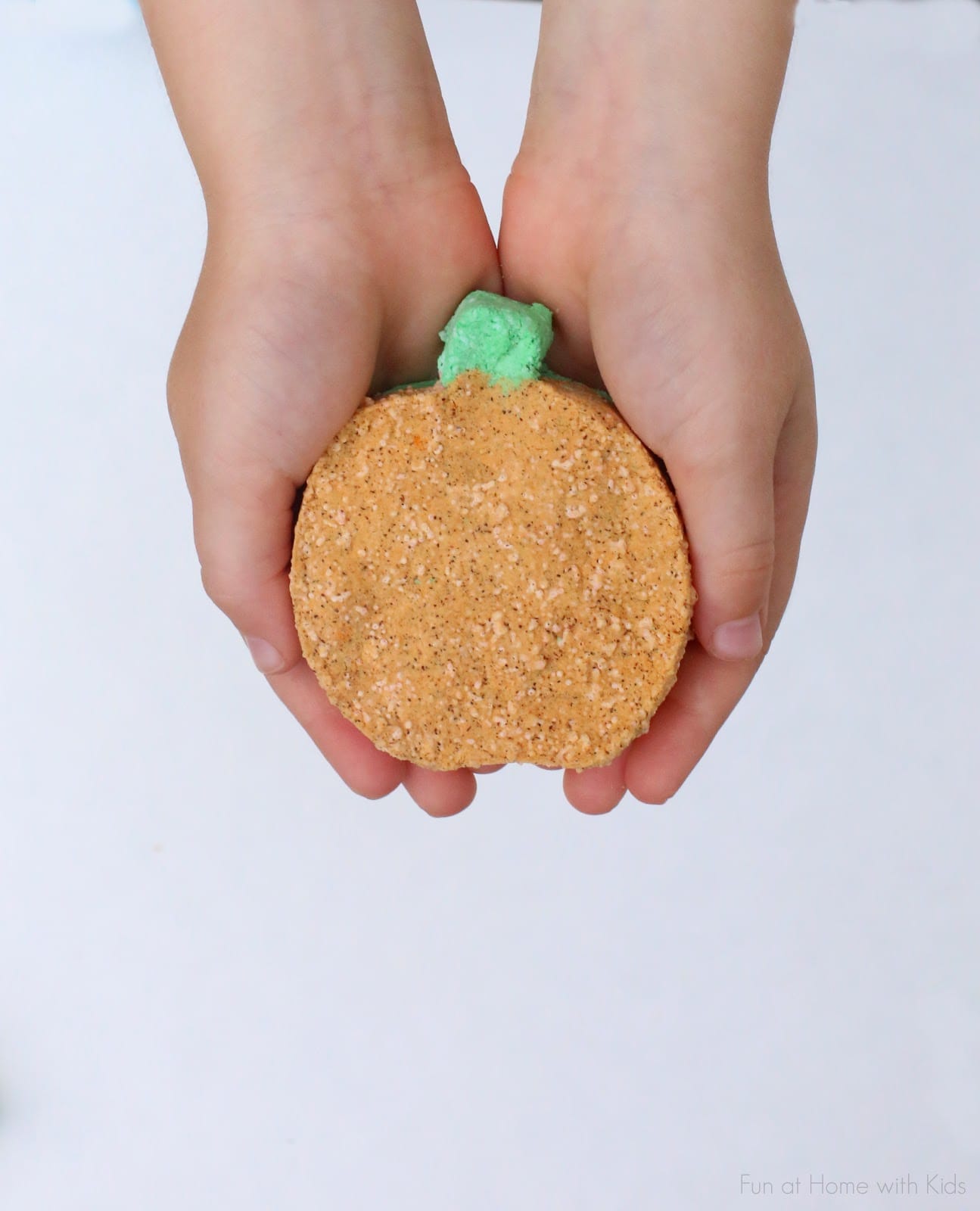 5. GIngerbread Bath Bombs
I love the idea of having these DIY gingerbread bath bombs available in the guest bathroom for friends and family who visit for the holidays. Check out Pistacio Project for the details.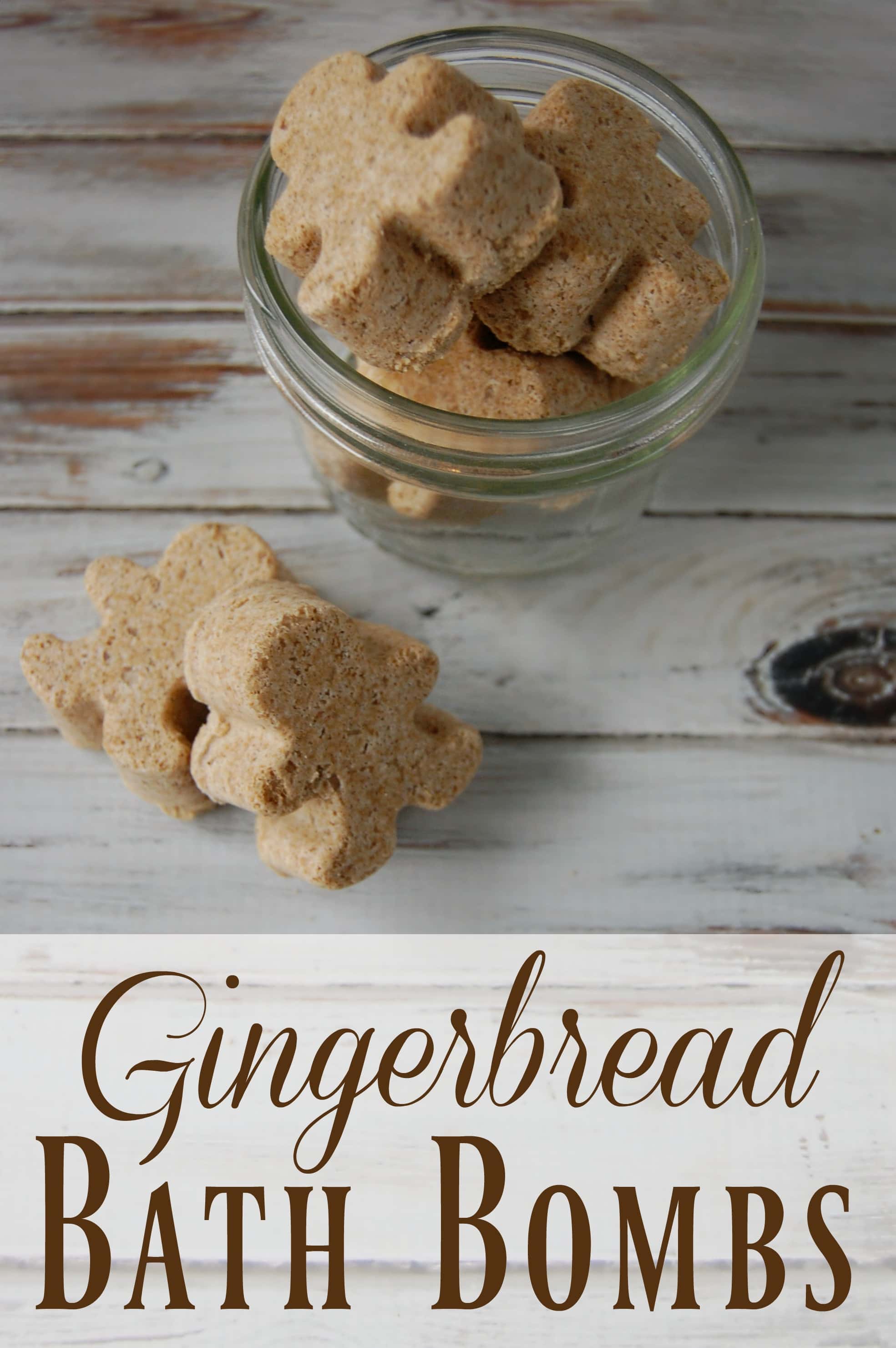 7. Chamomile Milk Bath
Juggling Act Mama shares how to make a relaxing bath with this recipe for chamomile milk bath.
8. Pumpkin Spice Latte Bath Bomb Fizzie
If you appreciate a good Pumpkin Spice Latte in the Fall, then you will love these DIY bath bomb fizzies from Soap Queen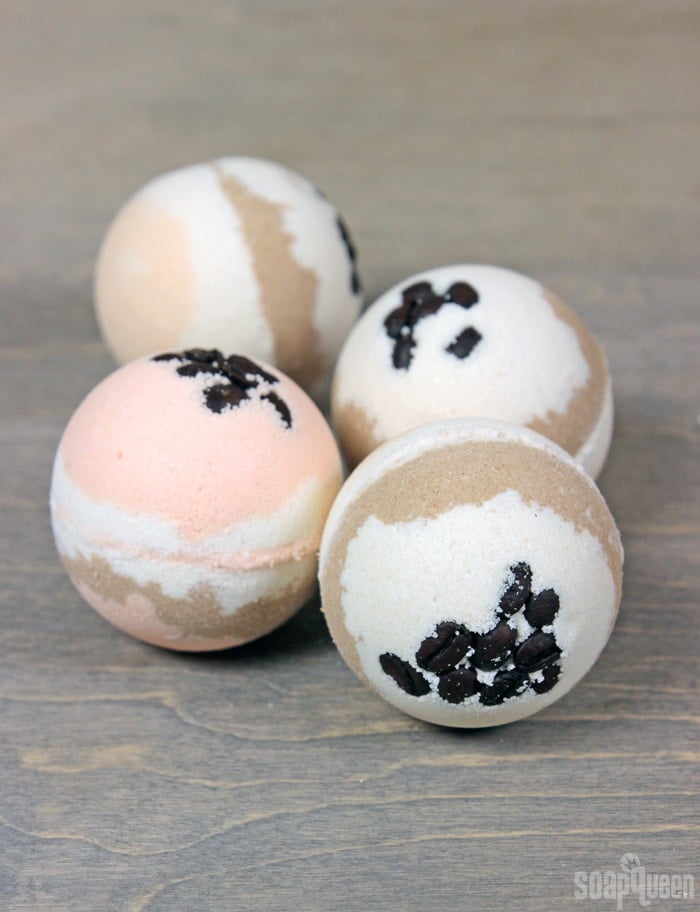 Fall Spa Day at Home: 4 Scrubs That Will Keep You Glowing
9. Chai seeds fall scrub
Treat your body to this invigorating DIY poppy seed chia Fall Scrub from Kittenhood.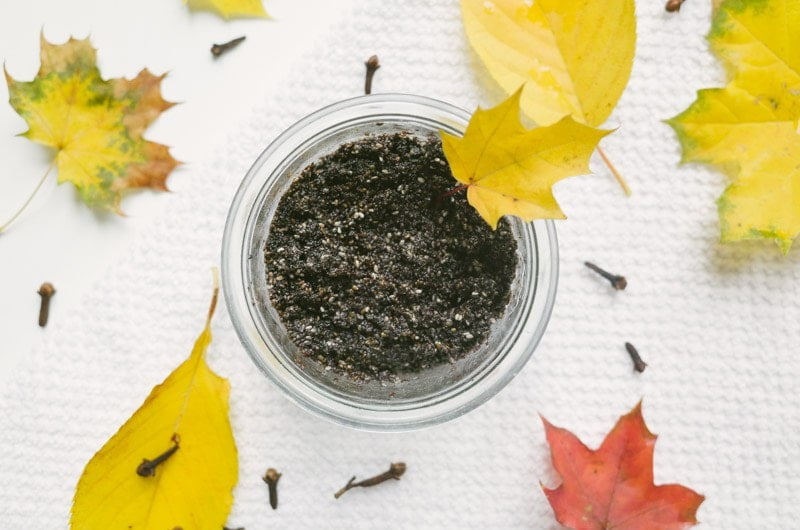 10. Pumpkin Spice Sugar Scrub
A Beautiful Mess share the recipe for a perfect DIY Fall sugar scrub. Click over to see the recipe for the pumpkin spice sugar scrub.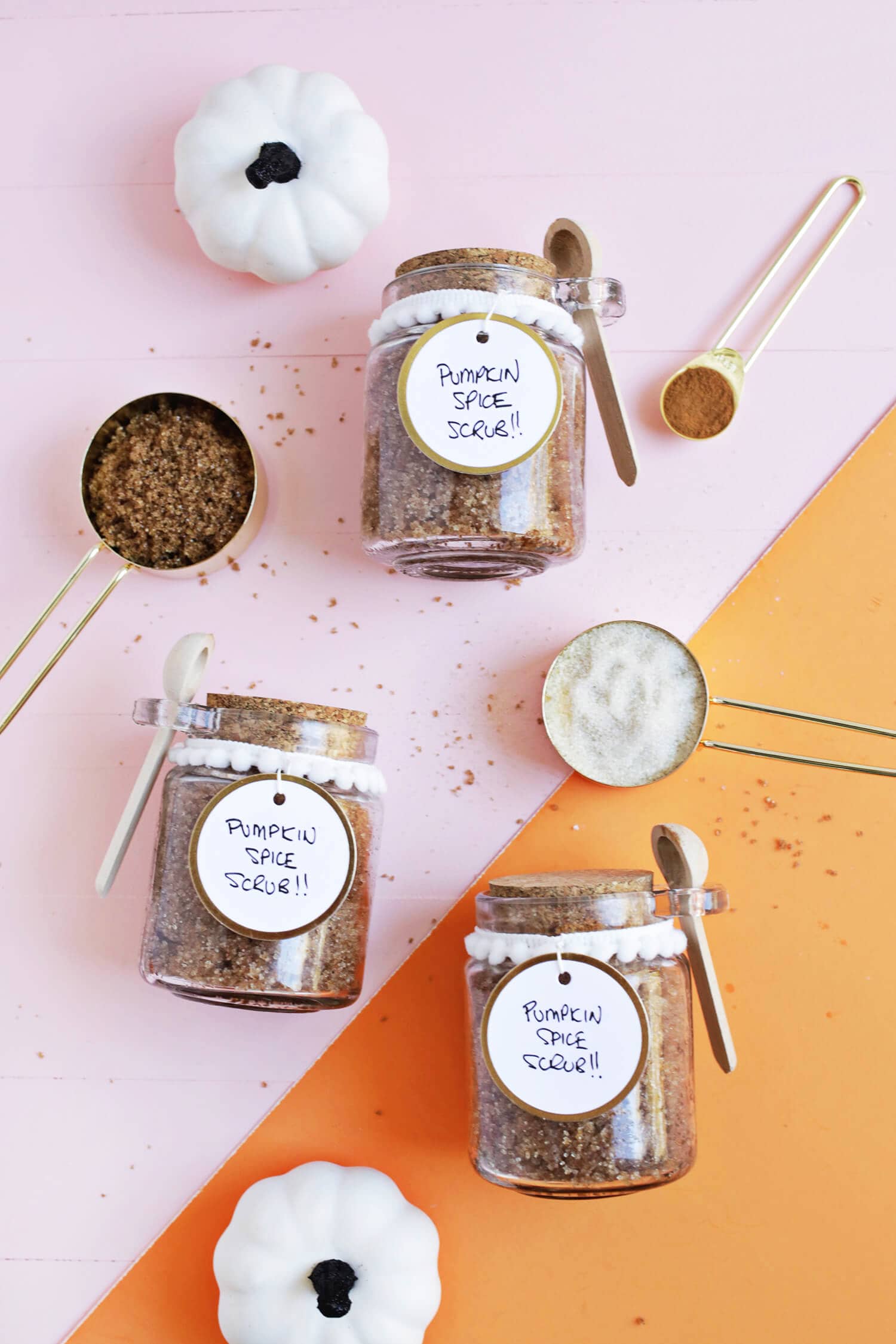 11. Chai Pear Scrub
Pumpkins tend to steal the show in Fall, but Hello Glow proves that pears shouldn't be left out of the mix with this amazing chai pear scrub.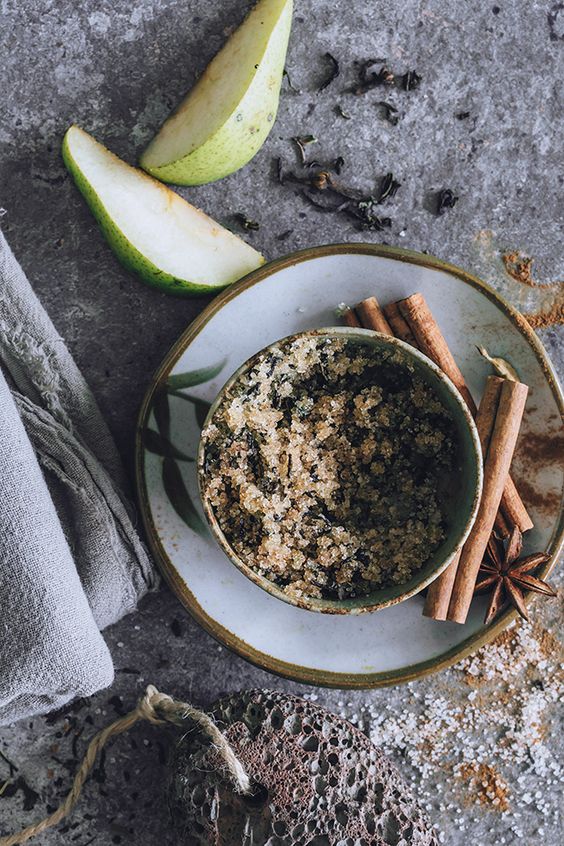 12. Spiced Apple Cider Sugar Scrub
Make this Fall-inspired spiced apple cider sugar scrub from A Cultivated Nest and your skin will thank you.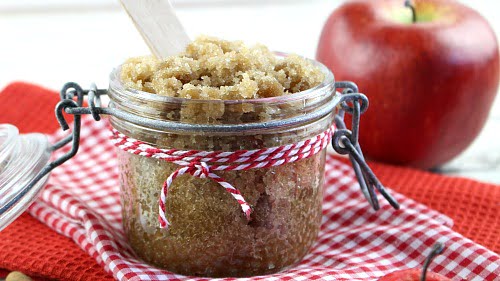 Fall Spa Day at Home: Fall Lotions that Soothe the Soul and Skin
13. Apple and Pumpkin Spice Lotion
This DIY apple and pumpkin spice lotion is a must for your at home spa day this Fall. Check out Soap Deli News to find out how to make this yourself.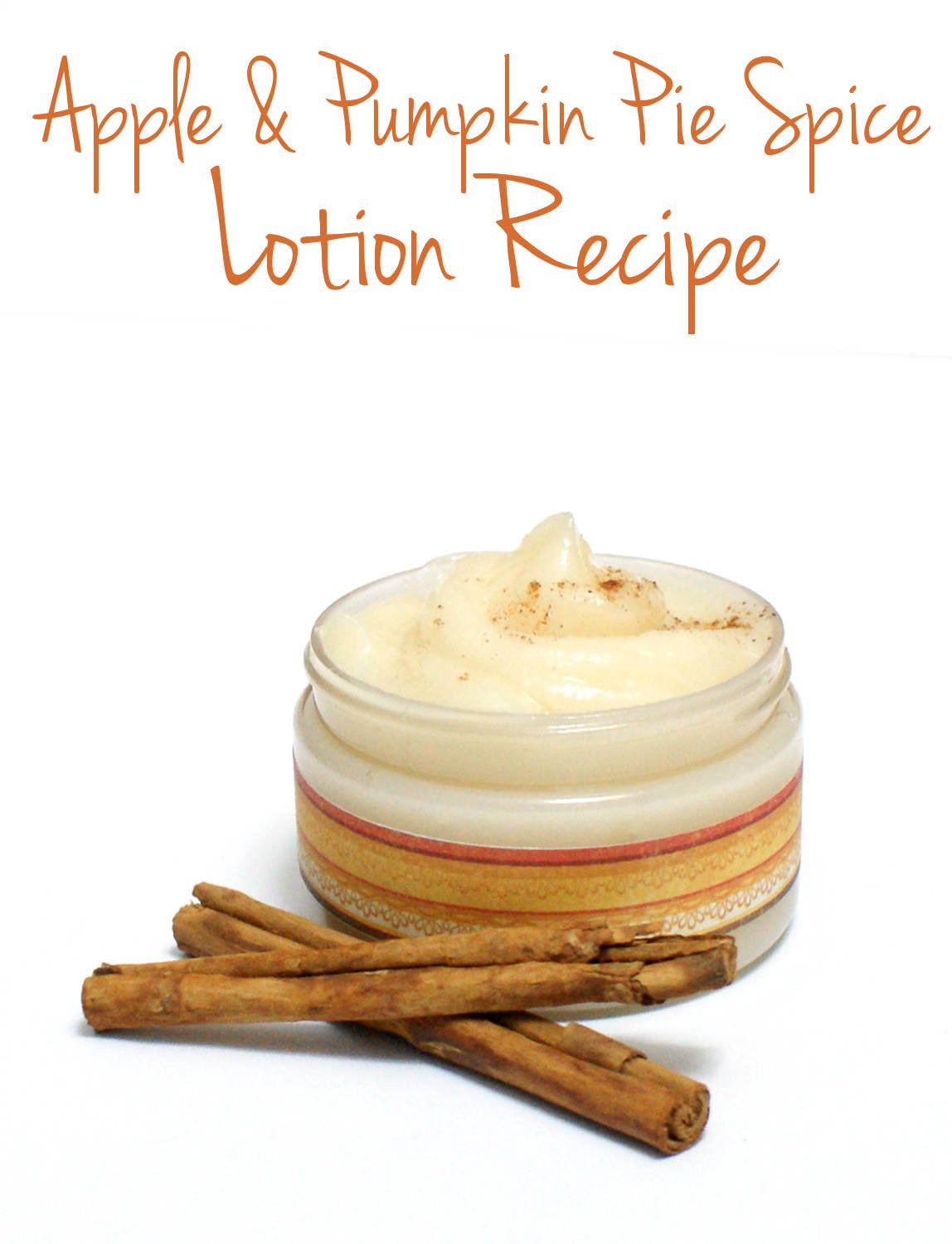 14. Orange Cinnamon Lotion Bars
I love these beautiful orange cinnamon lotion bars from The Crafty Cat. Lotion bars are easier to make than lotion, and literally melt with your skin's own warmth when you rub them on.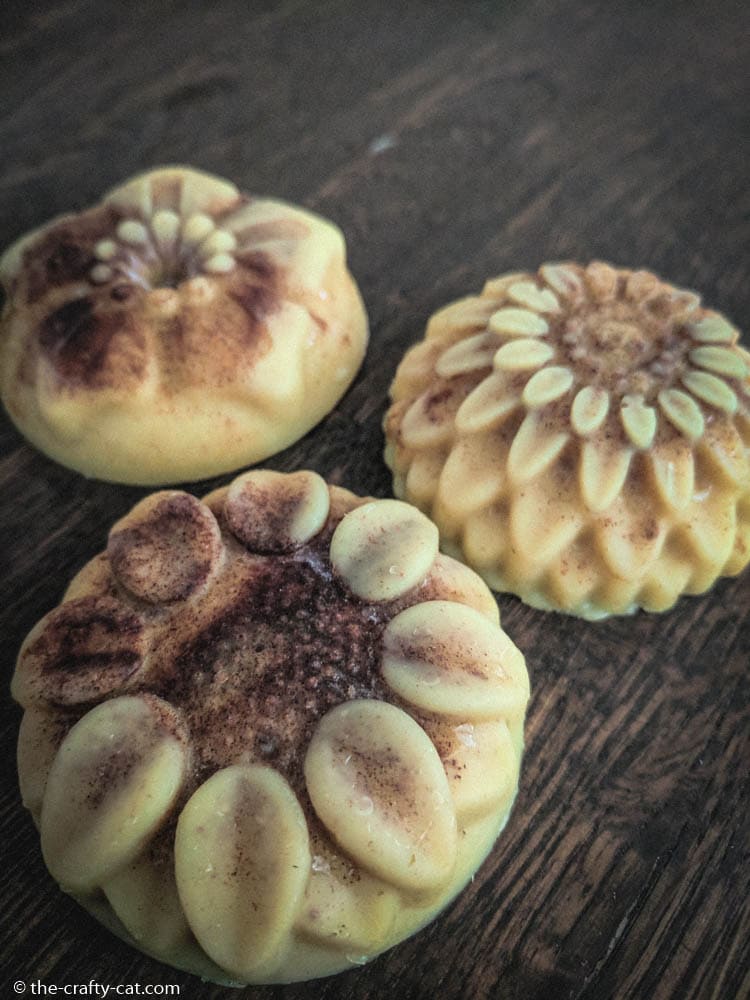 Fall Spa Day at Home: 5 Fall Face and Lip Treatments you Must Try
15. Homemade fall face mask
This all natural homemade Fall face mask has skin brightening and anti-aging properties, and it's super-simple with only four ingredients. Check out Alyssa and Carla for everything you need.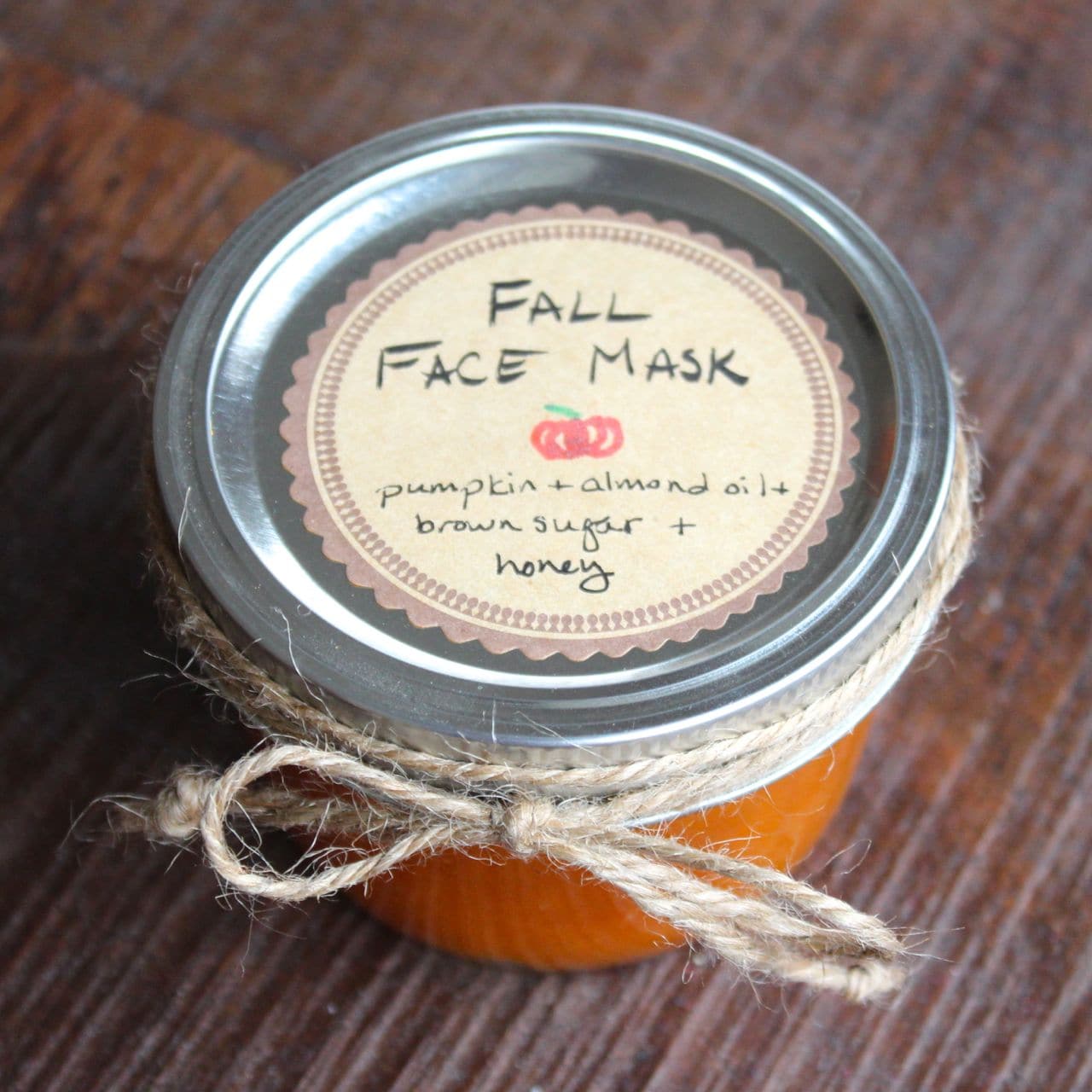 16. Fall facial
Hello Glow shows you how to create the perfect DIY Fall facial with Fall-inspired facial steam, scrub, and mask instructions. Check it out and treat your face to something special.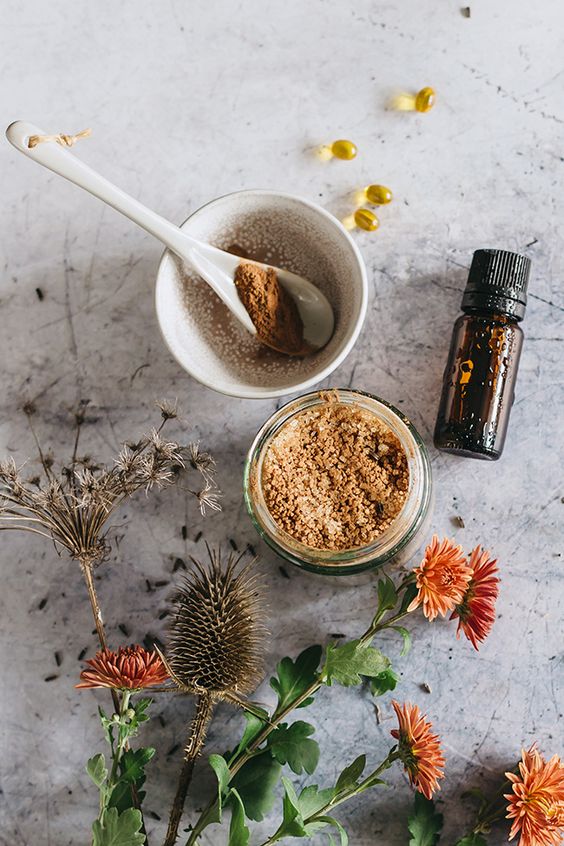 17. Fall Scented Lip Balms
Don't leave your lips out of your DIY spa day treatments. Visit Mad in Crafts to learn how to make your own Fall-scented lip balms.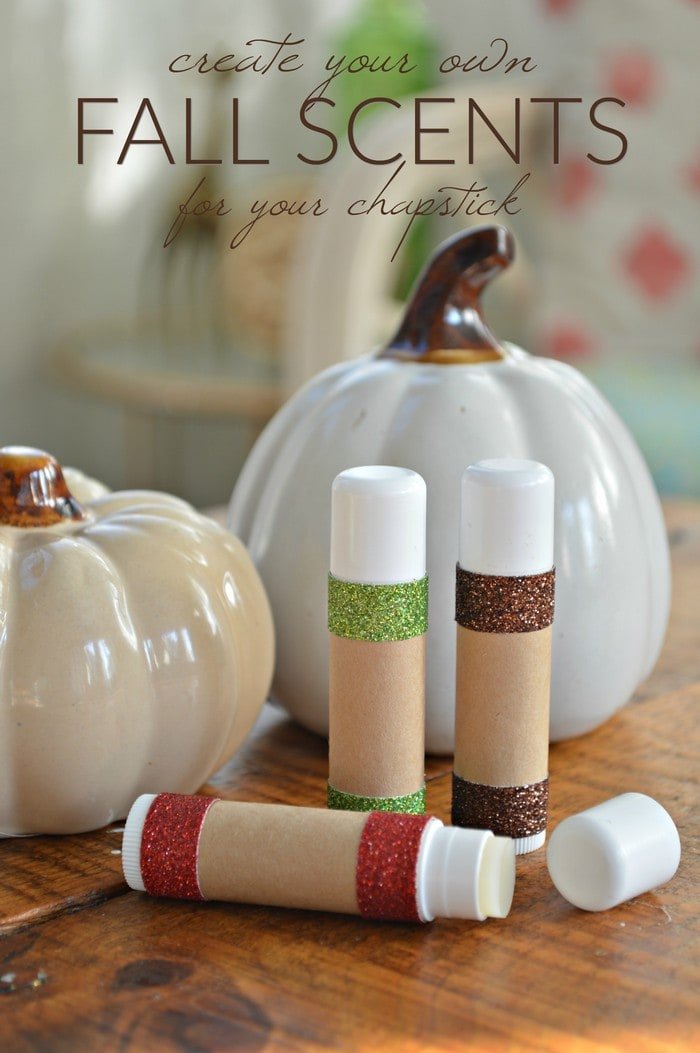 18. Fall Lip Scrubs
Fall breezes and dry weather can sometimes leave your lips feeling rough and dry. Give them some love with these must-try Fall lip scrubs from Hello Glow.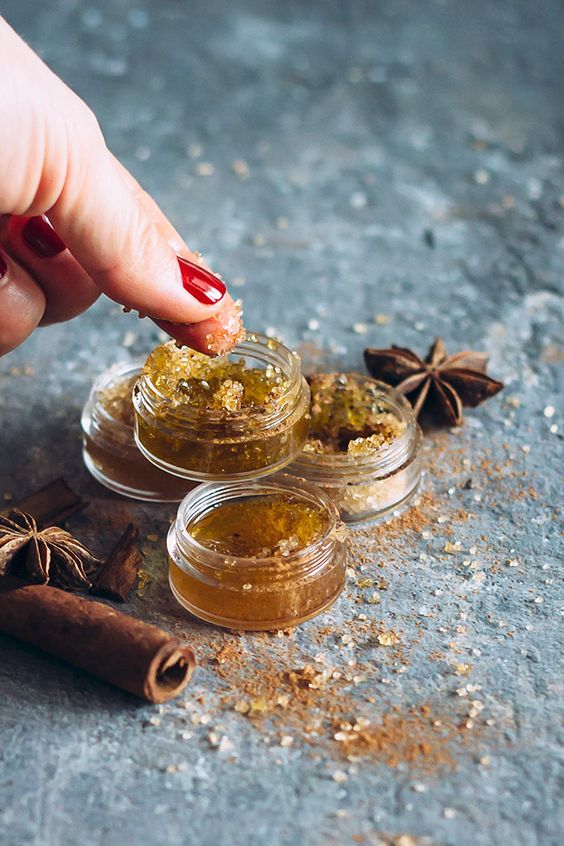 19. Pumpkin Spice Sugar Lip Scrub
Club Crafted shows how you can make your own DIY spa treatment for your lips that can also double as a fabulous gift (free printable label included)!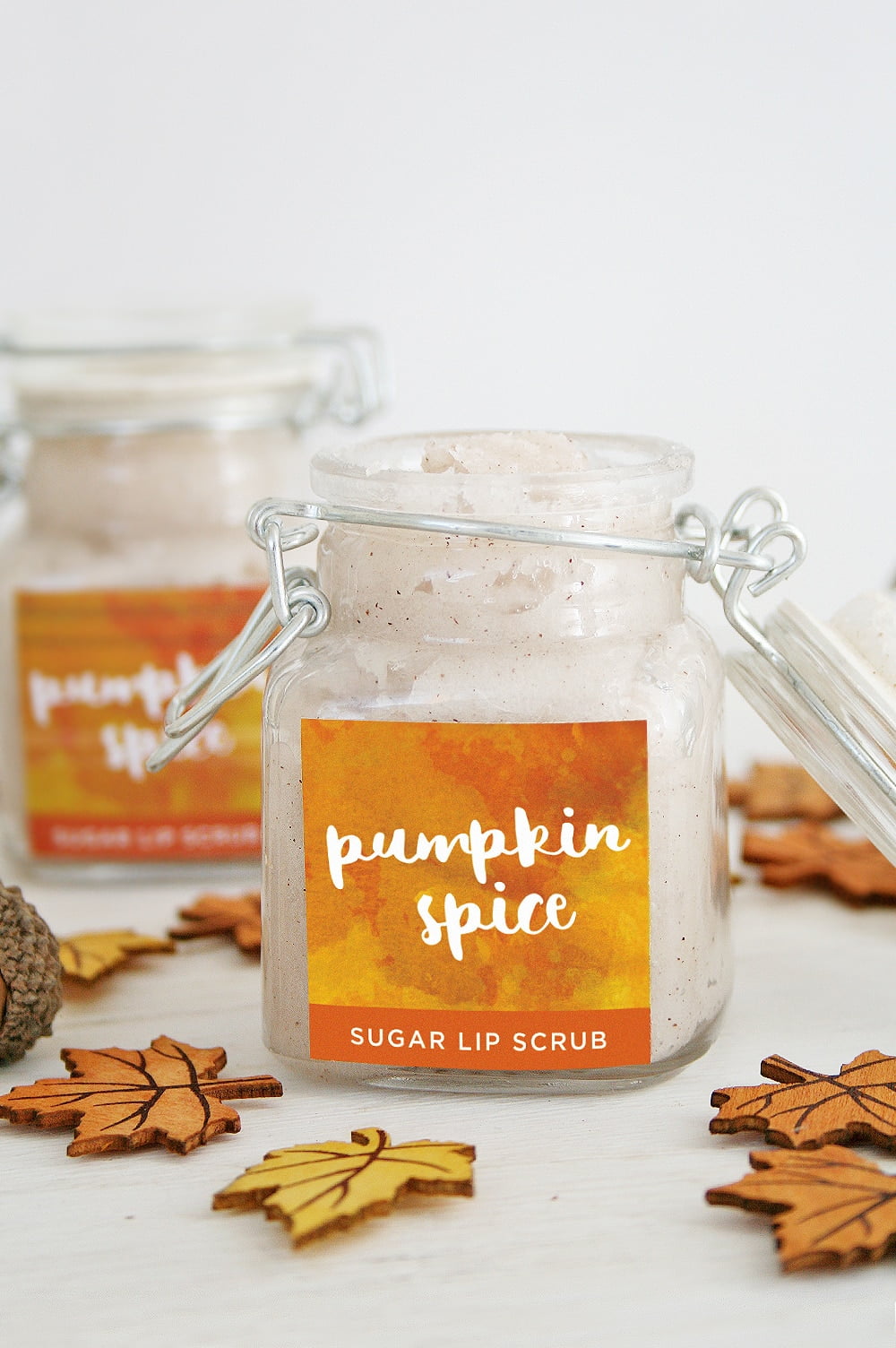 Fall Spa Day at Home: 6 Fall Soaps
Homemade soaps are easier to make than you might think. In fact, most of these soaps don't require major science knowledge and are simply DIY melt-and-pour soap tutorials. Mix your favorite soap base with the spices and scents of the season and you've got some fabulous DIY spa treatments for your home spa day, special guests, or to give as gifts.
20. Pumpkin Spice Goats Milk Soap
Combine pumpkin and goat milk to make this warm soothing homemade soap from Living Well Mom.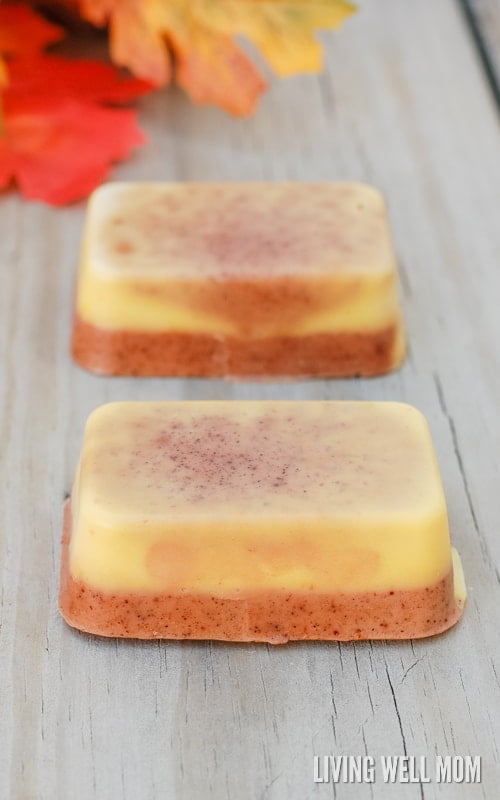 20. Spiced Box Soap
This beautiful spiced box soap from Beauty Crafter showcases the warm colors of Fall.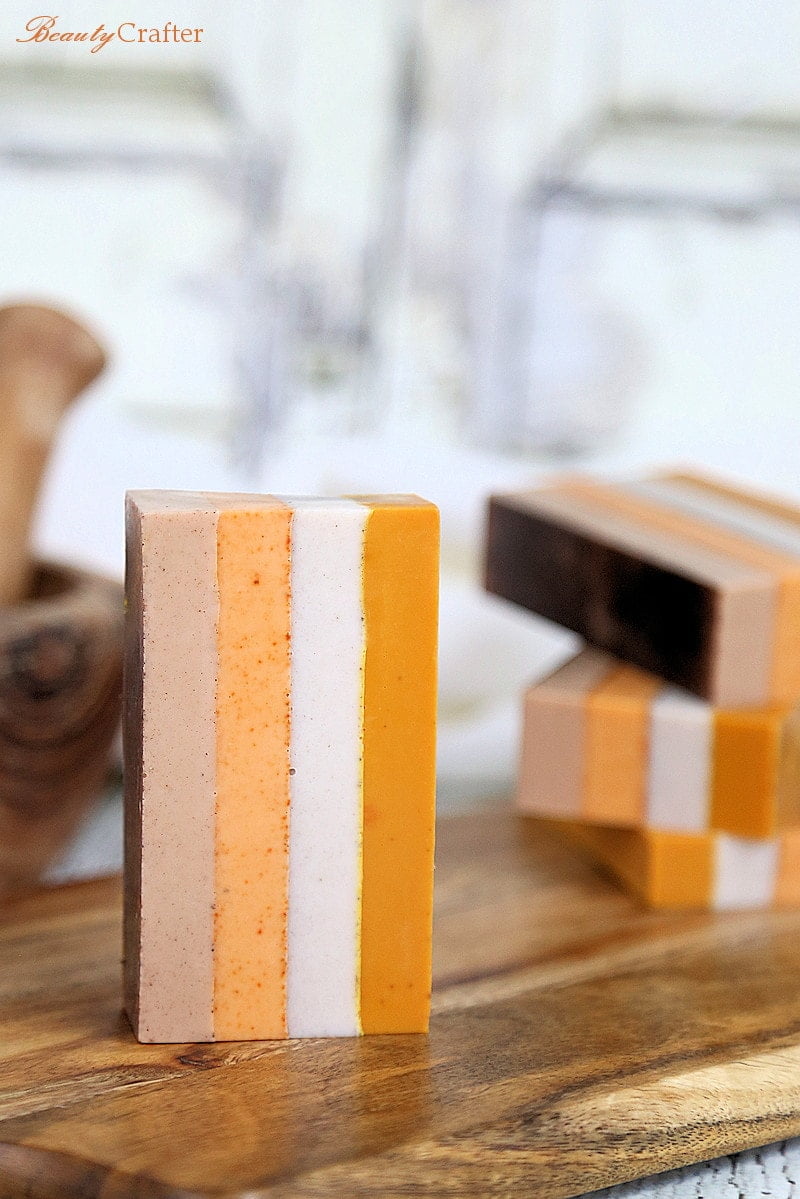 21. Autumn Leaf Oatmeal Spice Soap
I love these Oatmeal spiced soaps from Crafts Unleashed. Check out the tutorial to learn how to make the leaf motifs.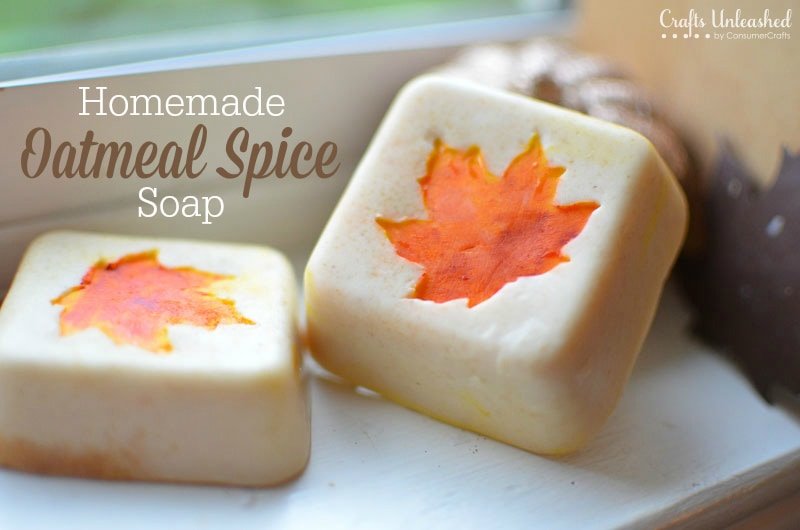 22. Apple Cinnamon Goats Milk Soap
Simply Stacie created these totally gift-worthy apple cinnamon goat's milk soaps with only 5 ingredients. Be sure to make some for yourself, too!
23. Earl Grey Tea Soap
Earl Grey Tea may not be the first thing that comes to mind when you think of Fall, but the warm, soothing tea is perfect for treating your body to something special on a chilly Fall evening. Visit Lulu the Baker for the details.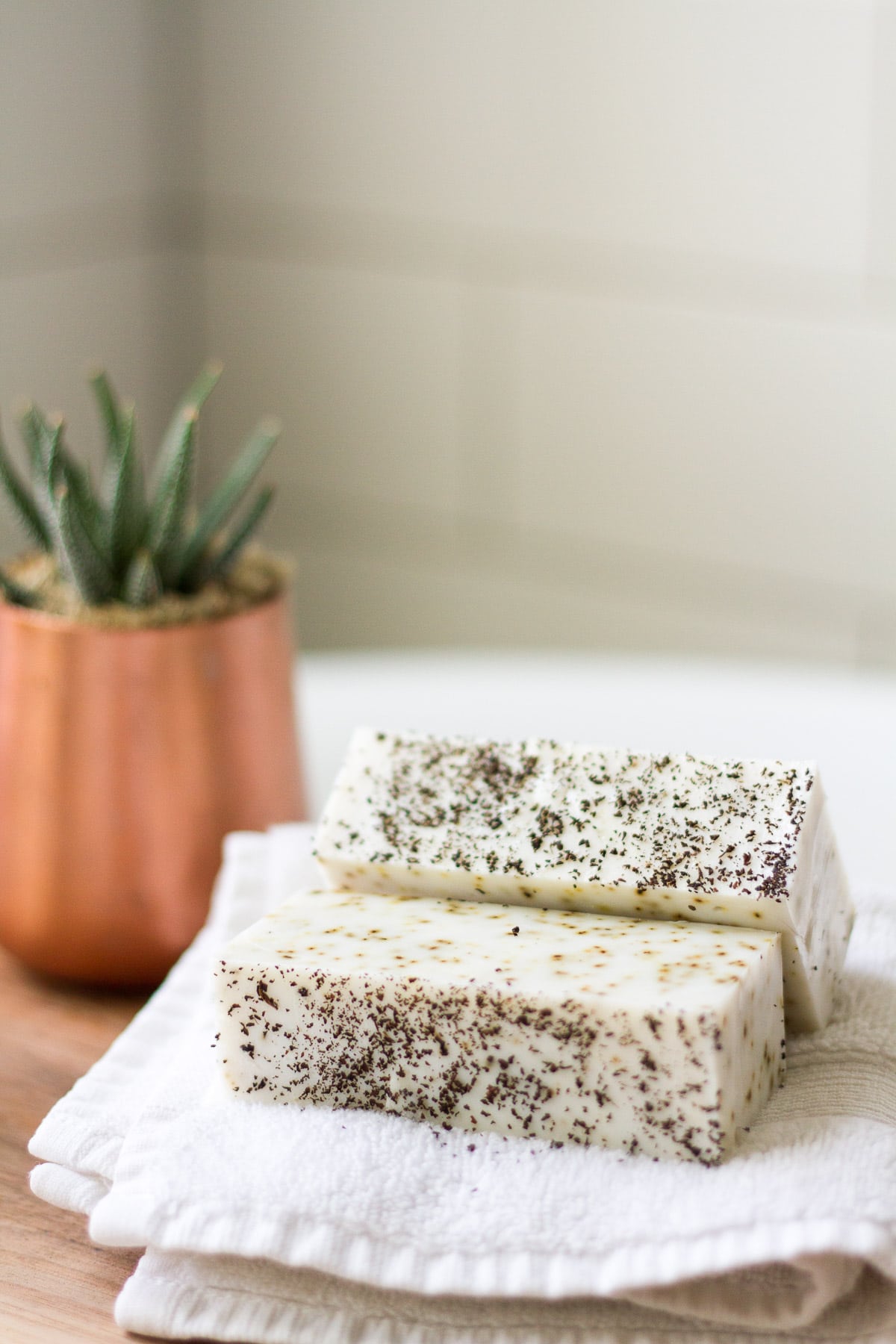 24. Apple Cinnamon Oatmeal Soap
Here's another food-inspired soap from Beauty Crafter. Check out the recipe for this apple cinnamon oatmeal soap.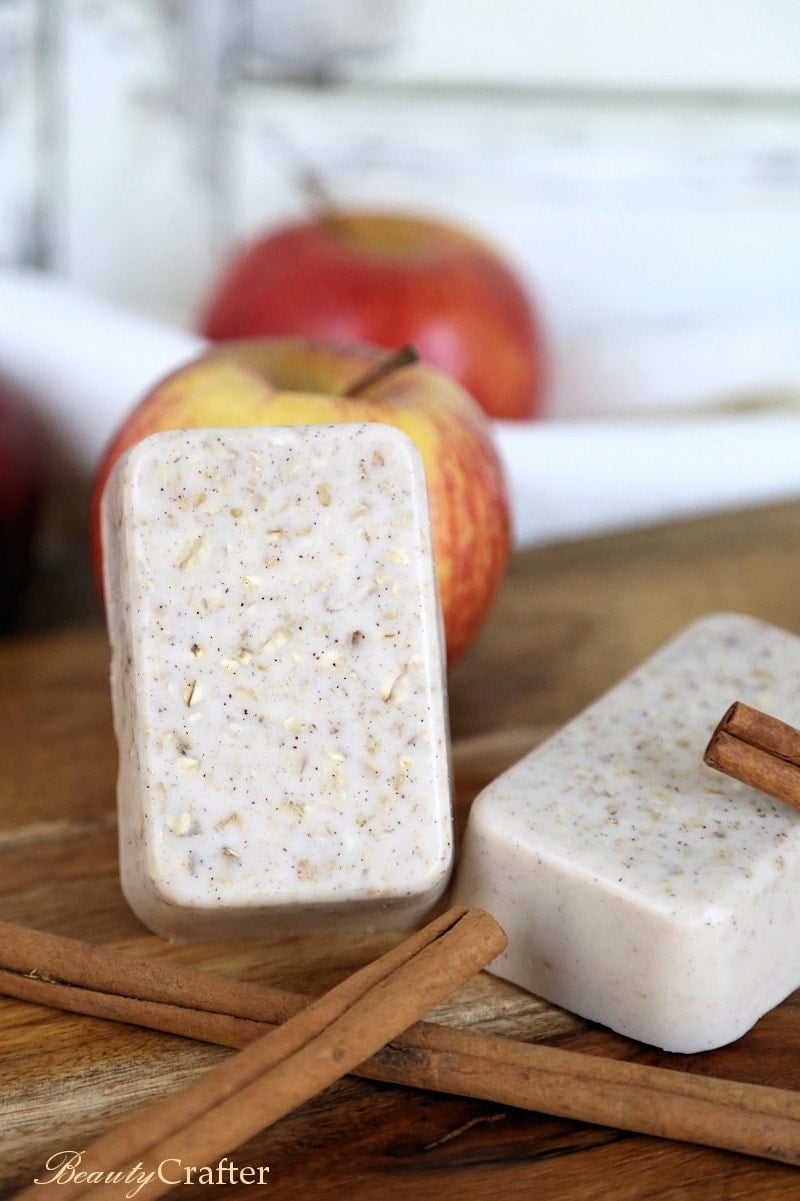 25. Orange Cinnamon Melt and Pour Soap
Combine the freshness of oranges with the comforts of cinnamon in these easy DIY soaps from Hearth and Vine.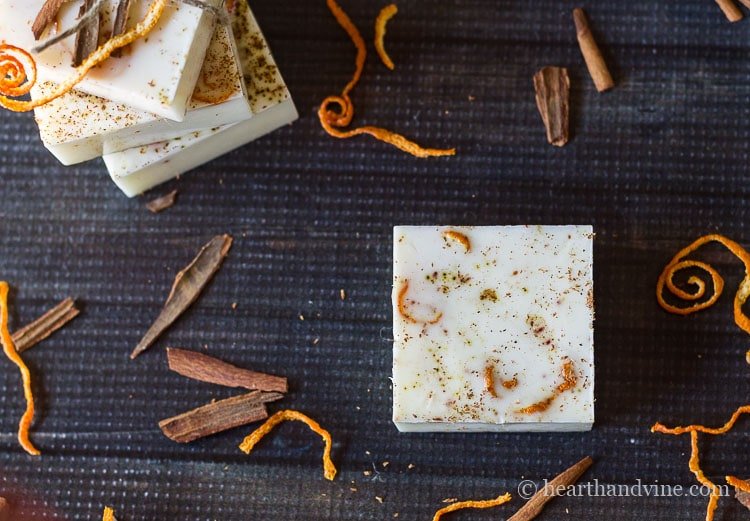 Save this pin to revisit all of these wonderful resources again! Use this image to save to Pinterest: