These epic snow toys will have the kids sledding, building, and begging to go play in the snow. See our four top picks and read all of our finds for the best toys for the snow.
This post contains affiliate links. This means if you purchase an item I have linked to, I may receive an affiliate commission at no extra cost to you.
Snow days are some of the best experiences for kids and are full of the type of fun that kids remember their whole lives.
What makes a great snow toy? The best toys for the snow are the ones that keep the kids moving so they stay warm, and are having too much fun to notice the cold! (Make sure the kiddos are bundled up with appropriate waterproof snow gear and follow this winter safety guide).
With that in mind, I went searching for some fun toys to have at home for the rest of the winter.
Here are my picks for the best snow toys to have on hand this winter:
Best Snow Toys for Building
If you have a builder on your hands, then start here. These brick molds are perfect when you have a lot of snow and they create large structures in impressively quick time. But, as one reviewer noted, you have to have the "right" kind of snow to get the best results (i.e. a little wet so it sticks together better).
---
Top Creative Toys to Use in The Snow
Check out these picks for kids who love to create and add their special touch to the world.
---
Snowball Makers, Throwers and More
Because you can't have snow and not make a snowball or two. These toys make it easier to create and throw tons of snowballs in a short amount of time.
---
Cool Sleds and Other Ride-Ons
Nothing beats the thrill of racing down a hill with the biting wind against you face. If you're lucky enough to have a great sledding hill nearby, then check out these awesome sleds, toboggans, and snow scooters.
Best Sleds for Toddlers
Best Sleds for 4 and Up
---
DIY Snow Toys You Can Easily Make Yourself
Make your own colorful snow dye with Kool-Aid and small plastic squirt bottles.
Use cardboard to make a DIY version of these monster tracks shoes. The won't last forever, but you can remake them whenever you have more snow!
Repurpose your beach toys to use in the snow (not *technically* a DIY, but uses items you already have at home)
If you have a dog, chances are you already have a ball launcher made for tennis balls that you can also use for snowballs. If not, check out this homemade ball launcher from Instructables.
Make a sled using the lid of a large bin (we've done this in a pinch in previous years!)
We don't get many snow days here in North Carolina. But, when we do, it's a BIG DEAL, lol.
Really. Everything closes down, and you can pretty much just plan on being home for a few days until it melts and the roads are cleared.
It also means we try to make the most of the snow days when they happen and have a lot of fun out in the snow. There are so many fun things to do on a snow day, and quite frankly you don't need many extra toys. The most important thing is to get out there with the kids and have fun together!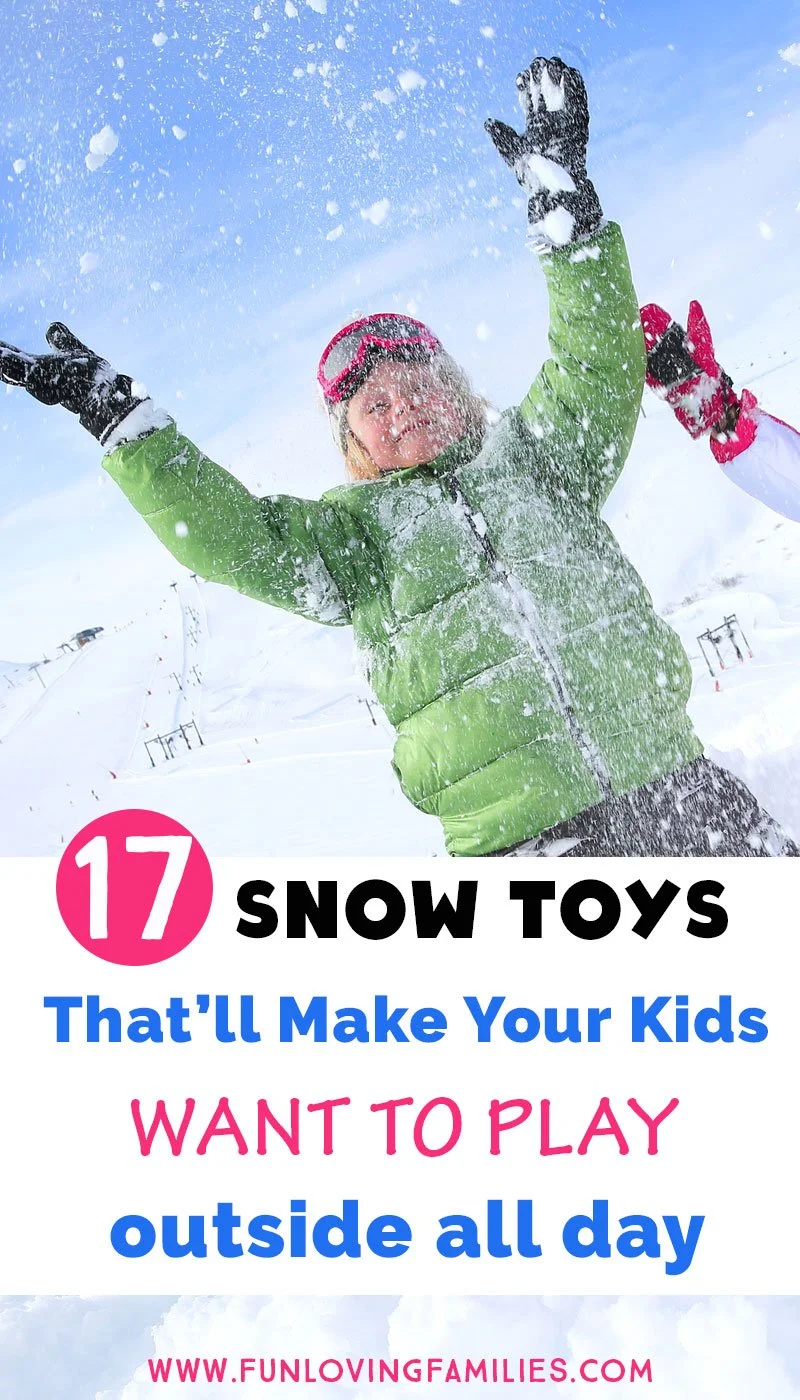 Similar Posts: