Whether you've caught the decluttering bug or need some minimalist inspiration to get started, this list of best books on decluttering and minimalism will have you covered. Hear from tidying experts (and regular people) on how to make meaningful change in your life through simplifying.
Personally, I love hearing stories of how others have transformed their spaces and lives through decluttering. There's also something to be said from getting step-by-step instructions on the process. It can help with the overwhelm at the beginning of the task.
When it comes to decluttering, these books cover the philosophical to the practical and everything in between. From this curated list, I hope you will find an author and decluttering style that most resonate with you.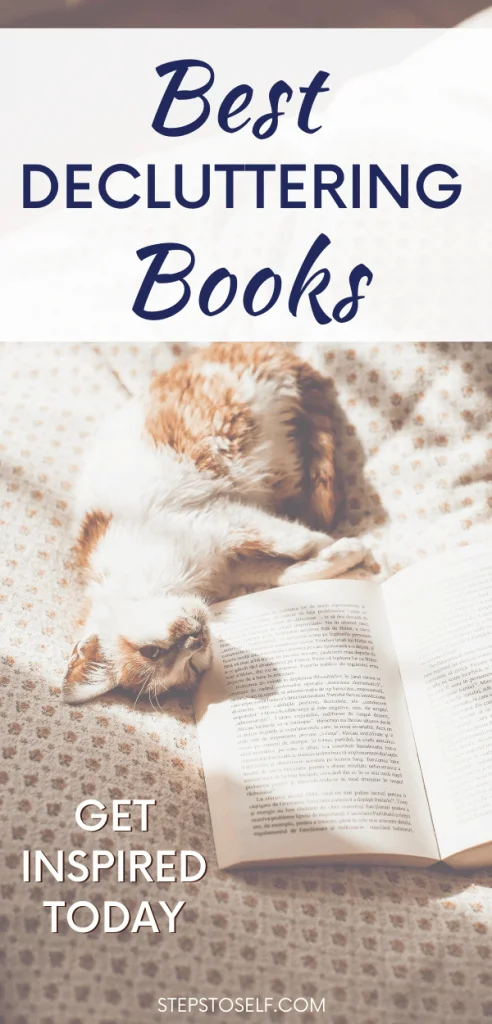 (This post contains affiliate links which means I may earn a small commission if you click a link and make a purchase. As an Amazon Associate I earn from qualifying purchases.)
How to Read the Best Books on Decluttering and Minimalism
If you're worried that adding another book (or three) to your collection will counteract your efforts to declutter, that is a valid concern. A book that serves as ongoing inspiration or reference may earn a valued spot on your shelf. Otherwise, consider a few options so you can get the instruction you need without worry:
See if a copy is available from your local library
Purchase the audiobook or electronic copy
Take electronic notes of the most useful portions (or photos on your smartphone), then release the physical copy through one of the methods below
Pass the book along to a friend or family member after you're done
Try a site like Swap or OfferUp to resell your copy
Drop off the book at a local donation center, knowing you will be passing its knowledge along to others
Best Books on Decluttering and Minimalism
Here are some of the best books on decluttering and minimalism, in no particular order:
By renowned organizer and trainer Andrew Mellen, this guide will help you whip your home into shape. It's touted as "guaranteed to help achieve organizational bliss." Reviewers rave about its lasting powers to declutter.
This list of best books on decluttering and minimalism would be remiss if it did not include this well-known theoretical and practical guide. Marie Kondo details her now-famous Konmari method of "tidying up" (or decluttering) based on whether an item sparks joy. It is a thoughtful and minimalist text that is worth owning.
Reviewers describe the book as life-changing. It is both motivational and practical in taking readers through the process of a major decluttering.
Overcome roadblocks to decluttering with this book's step-by-step guide. Learn how to get past emotional attachments to things and finally make the decluttering progress you've been hoping for.
This book covers cleaning, organizing, and decluttering for the regular person. I haven't yet met a mom who doesn't have trouble keeping up her house. Learn how to go a little less crazy managing your home by purging belongings and keeping clutter under control.
This book on slow living felt like it was coming from a friend. Erin Loechne's honest realizations about life were quite eye-opening. For example, I loved the simple rule she came up with: "Imagine your dog retching on your belongings, and if you wouldn't find them worth salvaging, you might as well do everyone… a favor and donate them now."
While slow living is different from minimalism, they have some overlap. Check out more great slow living quotes.
Organizational expert Peter Walsh goes beyond the physical space to talk about the psychology of excess. In addition to tips for decluttering your home, you'll learn how to prioritize the things in your life and get your finances under control. "Clutter–no matter if it's in your home, your head, or your heart–is anything that gets between you and the life you want to be living," according to Walsh. I found the book quite insightful.
This guide goes beyond decluttering the home to touch on taming all areas of life. The author shares with her own mistakes, failures, and shortcomings as she walks you through the process of getting things under control.
This book applies minimalism not just to belongings but to the rest of life. I think cluttered schedules and cluttered lives lead to so many problems for busy people. Start out on the right foot by looking at the big picture from the minimalist viewpoint.
This is another cleaning and decluttering combination book. Keeping up with the organization habit really is the hard part, isn't it? It includes practical tips for toy organization, an in/out system, and a kitchen command center, among others. Learn to become a master of clutter-free home maintenance.
A how-to guide for going through a major home cleanout for yourself or a loved one. It gives you practical steps to follow in what could otherwise be an overwhelming experience. You can move into a new phase of life with confidence.
Your Path to Decluttering
If you're consulting this list, chances are you've sensed a need or desire to pare down your life. I hope these books give you the needed kick to proceed down that path with gusto.
In my experience, along with those of the authors, all the hard work will be worth it.
If you try any of these best books on decluttering and minimalism, please let me know what you think in the comments!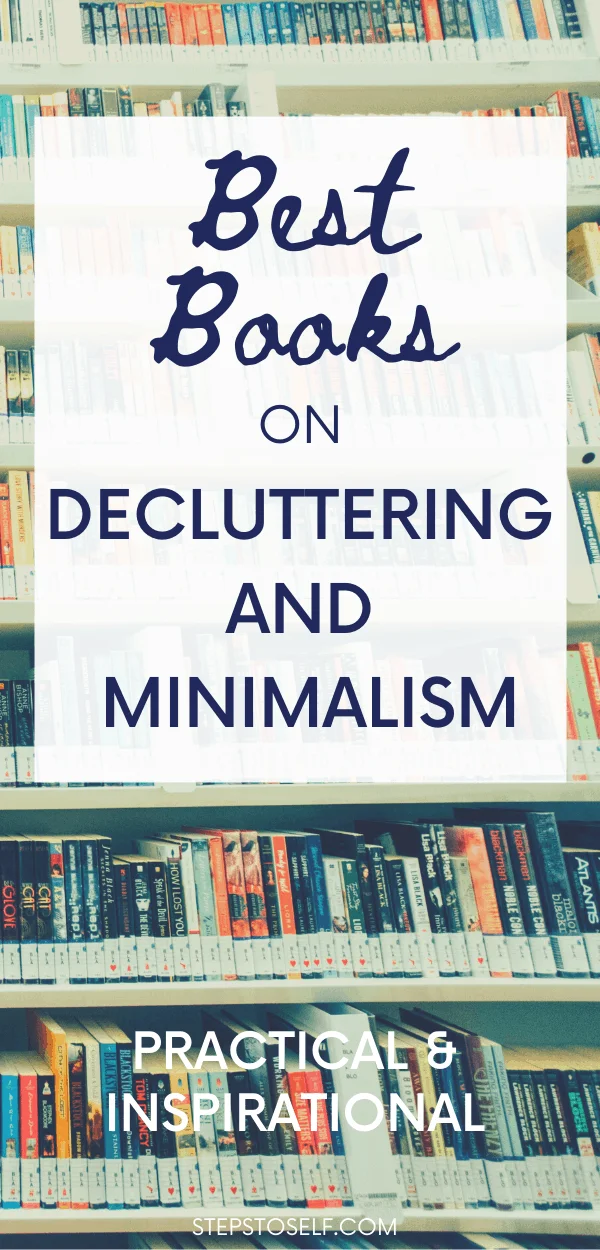 Similar Posts: