We live in a moment in time that can feel somewhat chaotic; we are over-stimulated by our phones and computers; we are often multitasking all day long and we tend to forget to stop and smell the flowers. Taking a moment here and there to affirm peace can completely turn your day around which may ultimately change the trajectory of your life.
Affirmations use the law of attraction to bring that which you affirm towards you and into your life. The first step is knowing what you want to affirm and if you've found yourself reading this article today then you know you need some peace in your life. And we all do!
Try out our first list in the morning or whenever you get a chance throughout your day. It is written to help you take a pause and bring peace into your life. The second is meant to help you find a peaceful night's rest which is essential for your mental and physical health.
If you're new to affirmations, simply read out these statements as though they already existed in your life to allow the law of attraction to do its thing!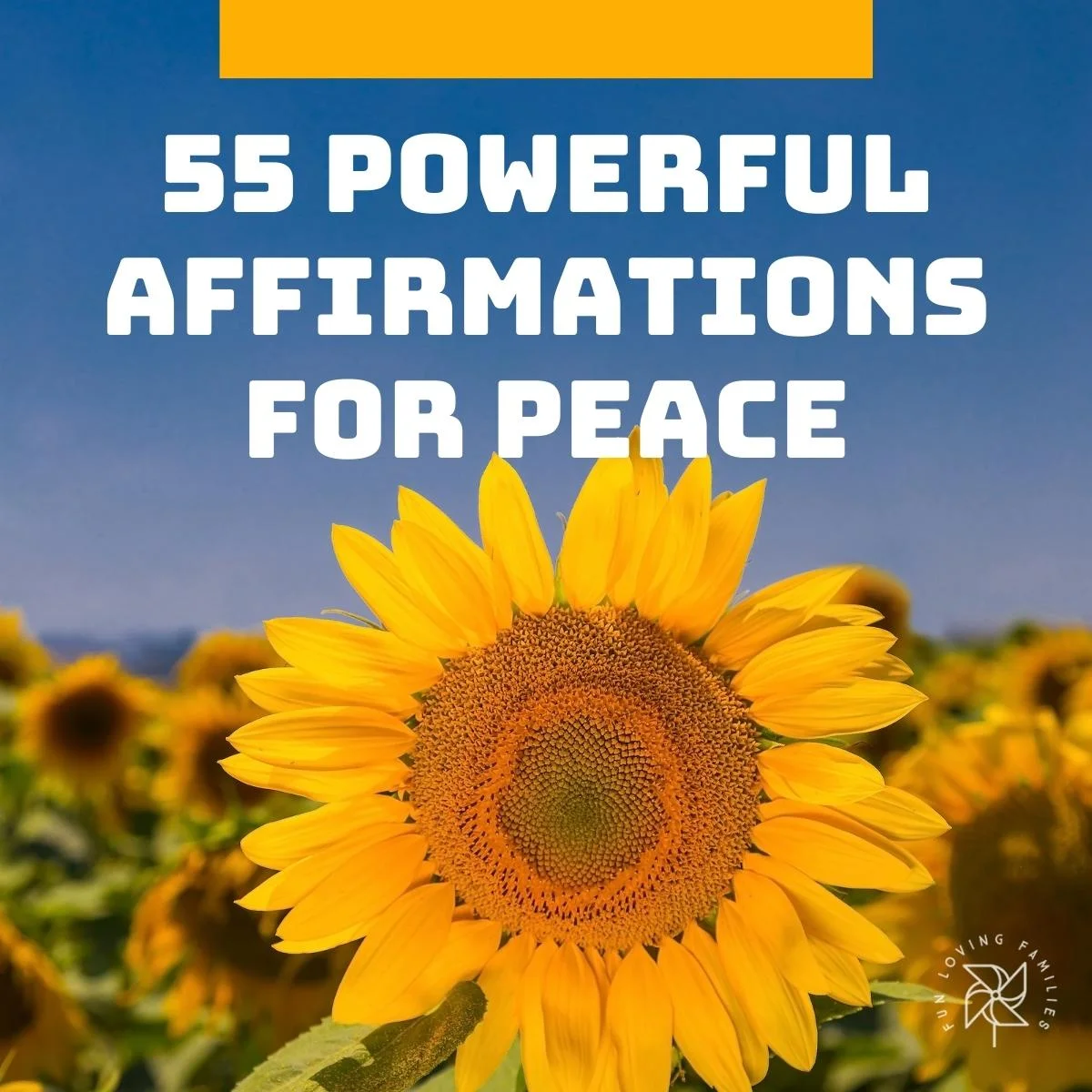 Affirmations for a Peaceful Day
Life can be filled with hectic moments, so we recommend starting your day off with these affirmations to set a peaceful tone for the next 12 hours. However, these can also be affirmed at any moment you can squeeze in whether that's between meetings, on your commute, or even in the bathroom at work! Take a moment for yourself with these affirmations.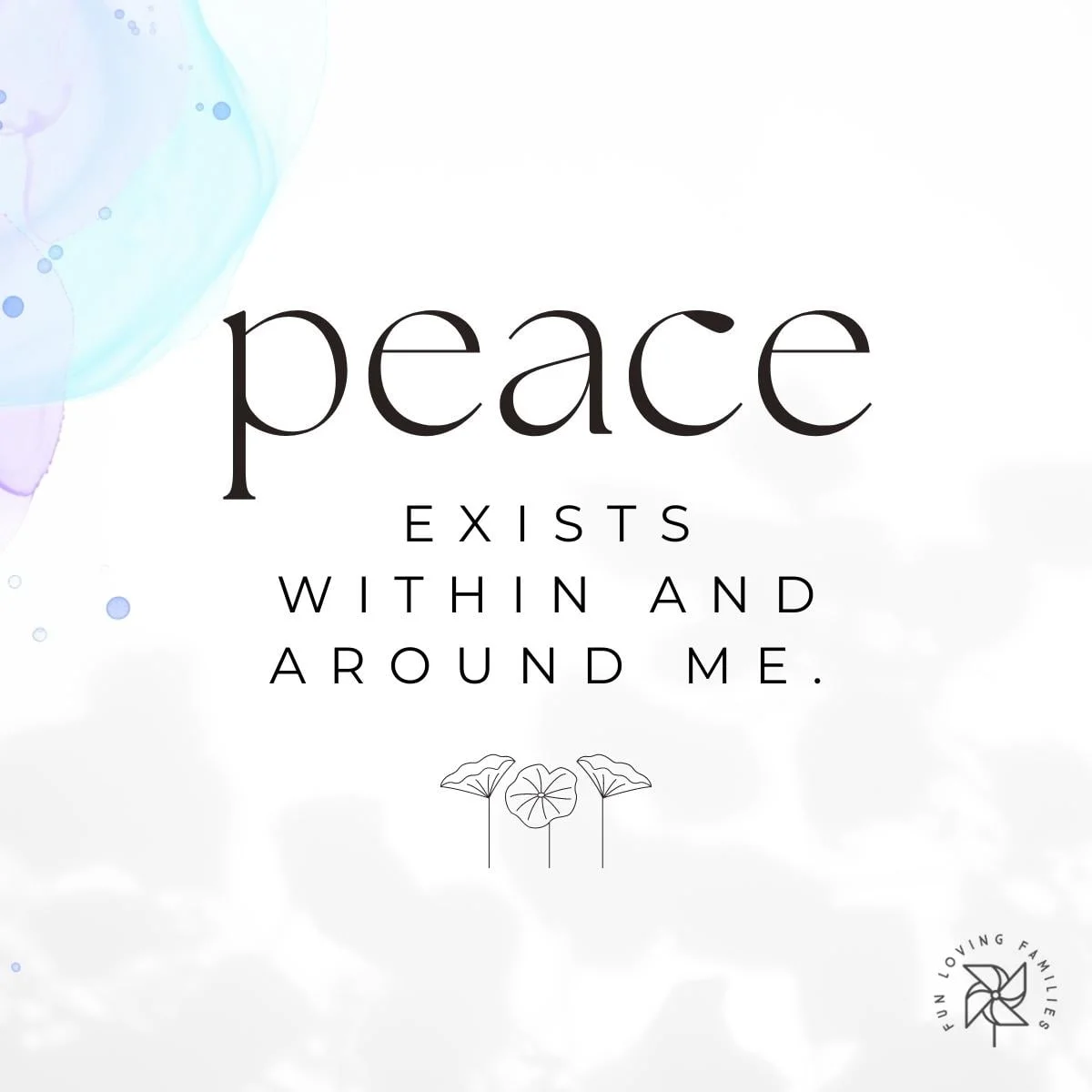 1. Peace exists within me and around me.
2. I am open to peace.
3. I am ready to embrace peace in my life.
4. I deserve peace.
5. I feel inner peace and calm.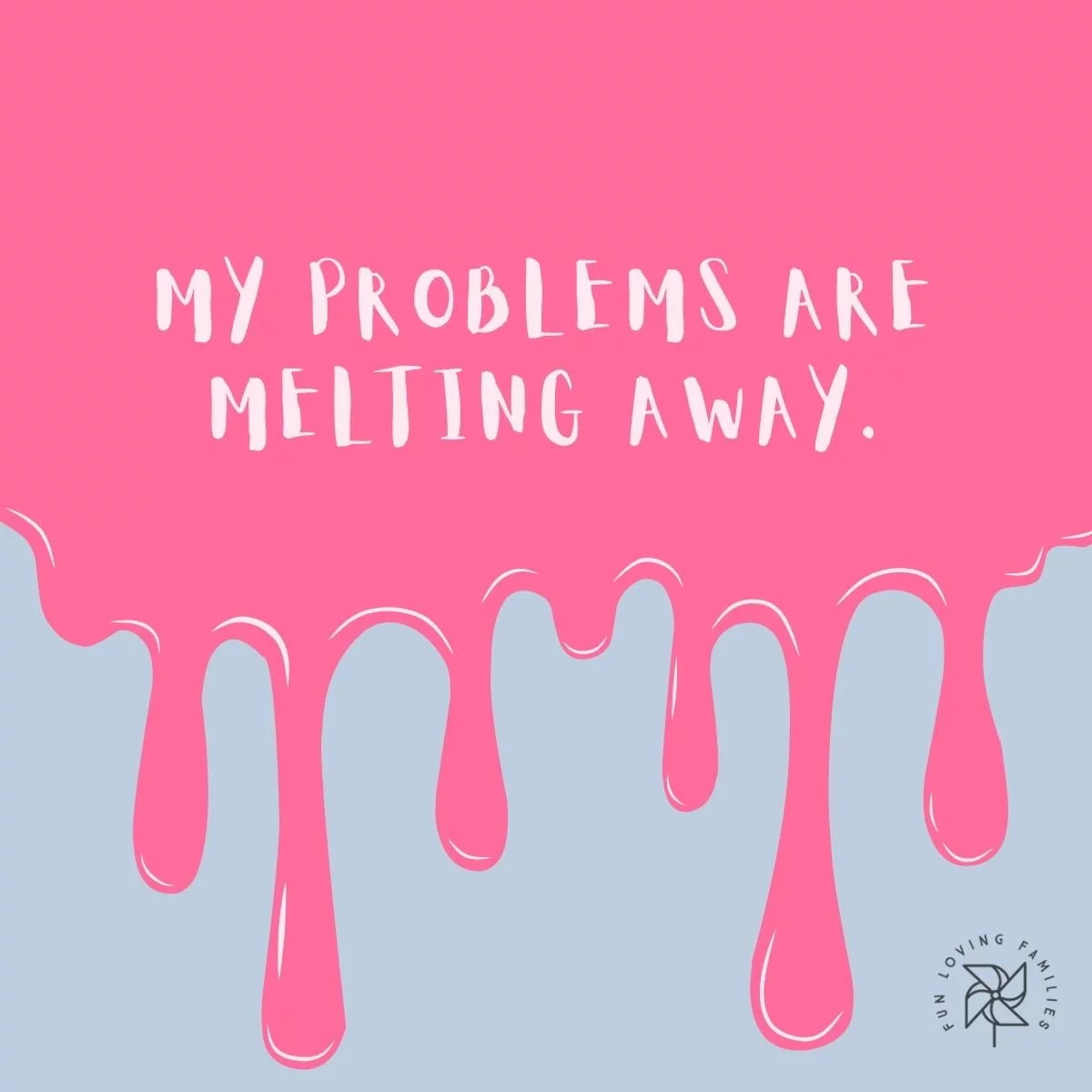 6. My problems are melting away.
7. I live a tranquil life.
8. I bring calmness to my life and to those around me.
9. My mind and body are 100% relaxed at this moment.
10. I strive for inner peace.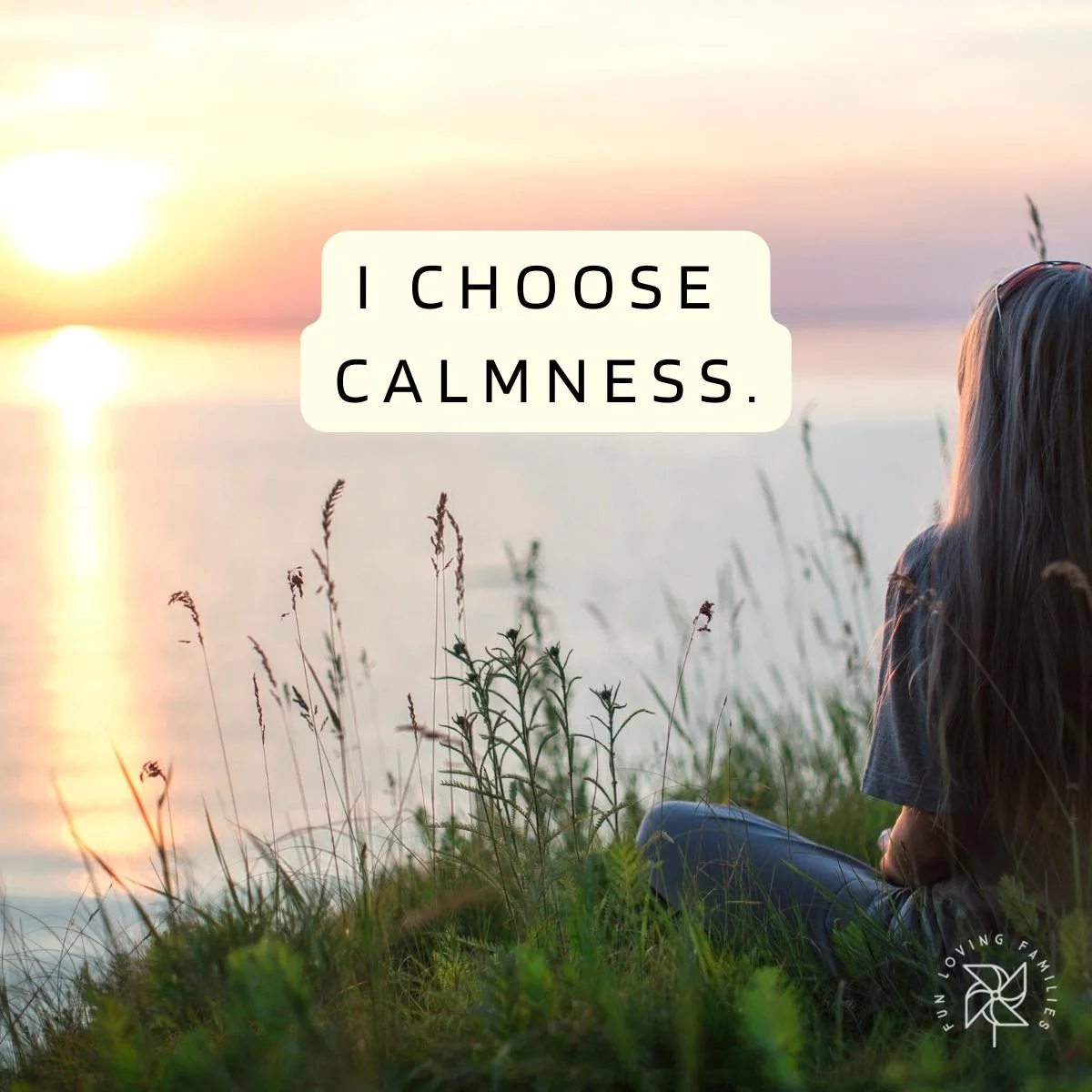 11. I choose calmness.
12. When I need to, I can quiet my mind.
13. Nothing can disrupt my peace.
14. I attract peaceful and calm people into my life.
15. I can feel the worry leaving my body as I affirm peace, harmony, and joy.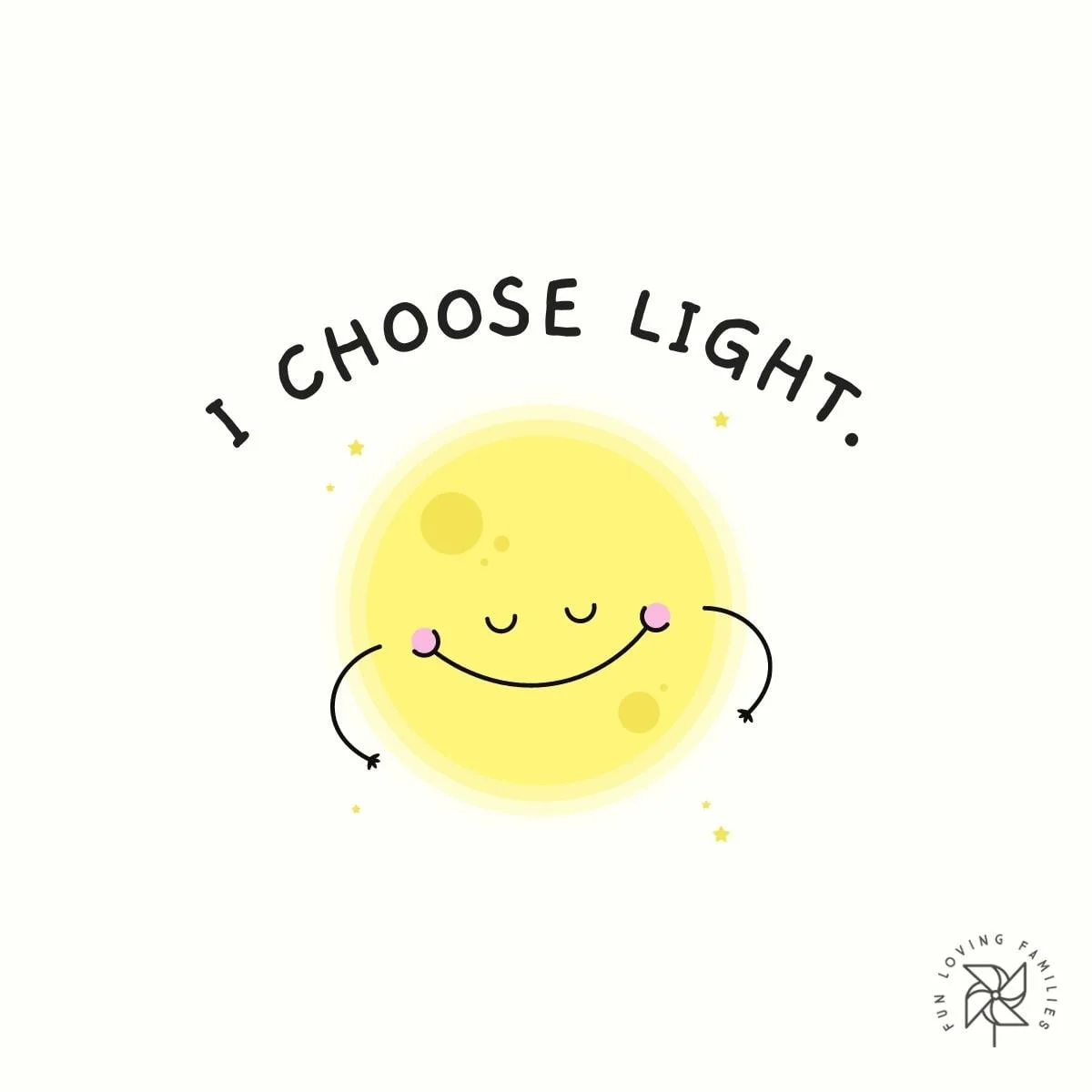 16. I choose light.
17. My lifestyle revolves around peace.
18. I have abundant room for peace in my life.
19. The peace I need is within me.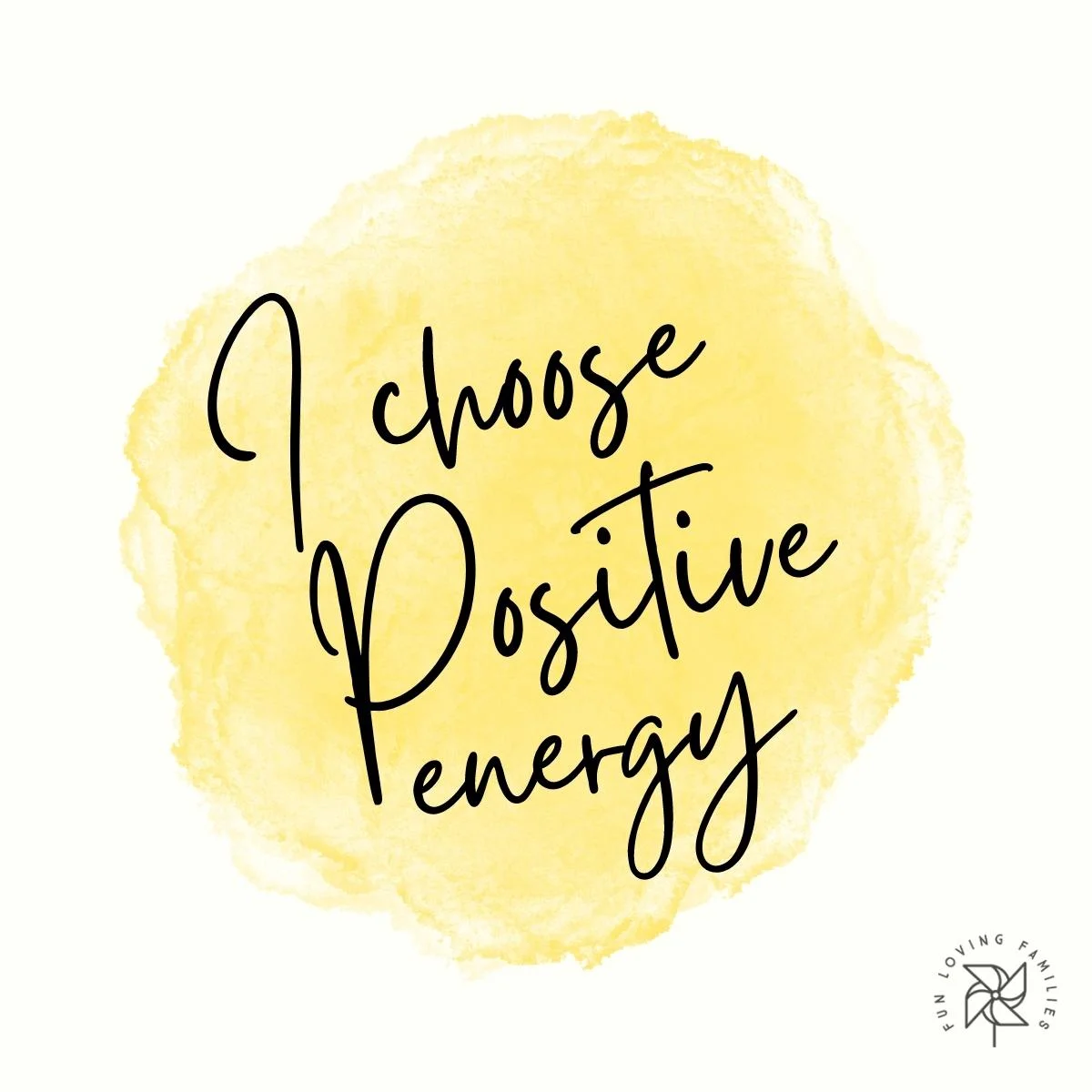 20. I choose positive energy.
21. My life will only be peaceful if I choose to make it peaceful.
22. I choose tranquility.
23. I choose to embrace the abundant peace within my mind, spirit, and body.
Affirmations for a Peaceful Night
The second list is meant to be said before you tuck in for sleep. Getting a good night's sleep is vital for our mental health and yet, it can be very tough to do. Affirming a peaceful night can help create positive energy that will help you get those much-needed ZZZs.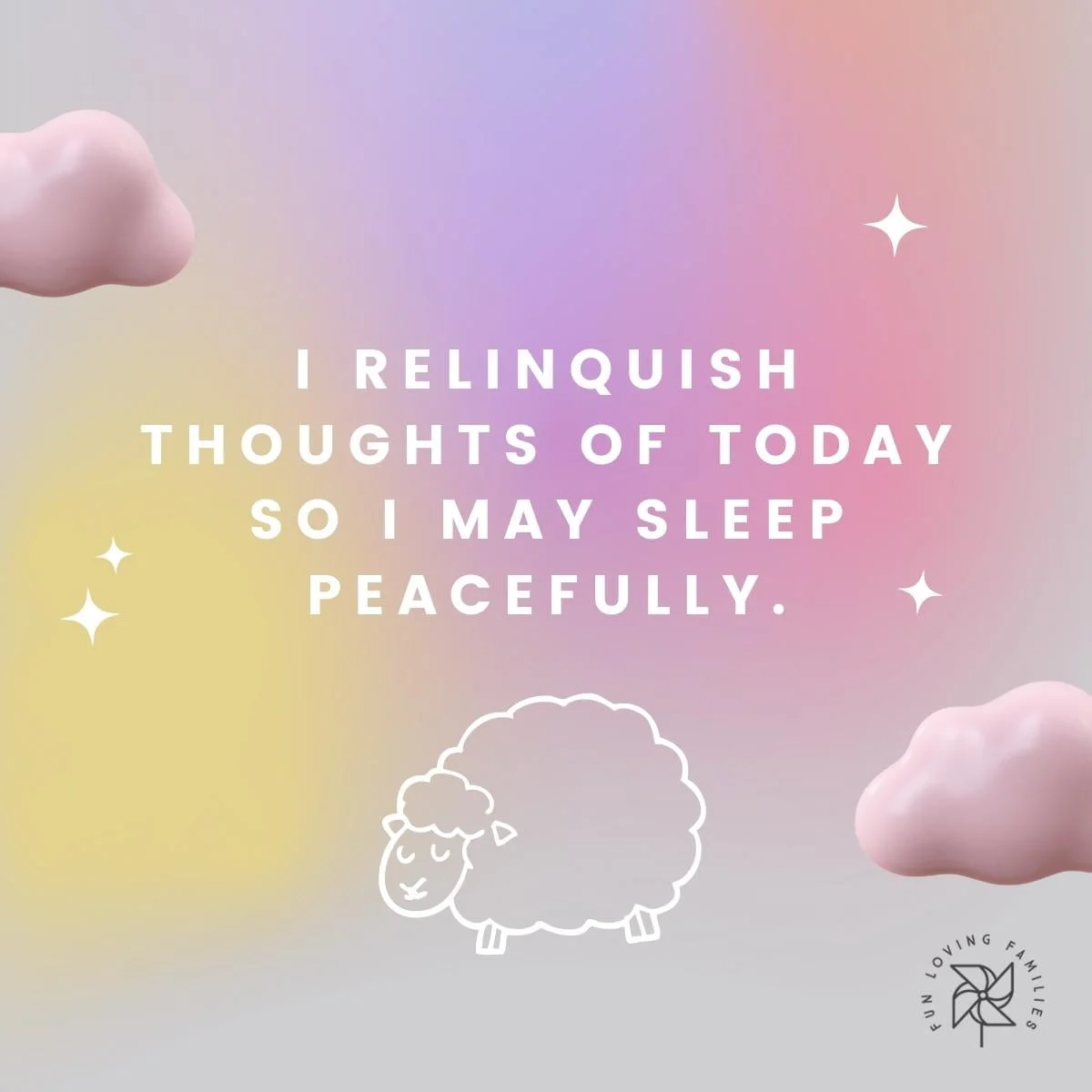 24. I relinquish thoughts of today so I may sleep peacefully.
25. I am open to a peaceful sleep tonight.
26. I give myself permission to rest.
27. My body is restful, my mind is quiet.
28. I am a peaceful sleeper.
29. Sleeping peacefully comes easily to me.
30. I am at peace with the events of today.
31. I focus on the beauty, harmony, and tranquility life has to offer.
32. I am at peace with whatever may come into my life tomorrow.
33. My energy is peaceful right now.
34. I am calm because I am present in this moment.
35. All the peace I need is inside me right now.
36. I have the power to make my life peaceful.
37. I am a peaceful warrior.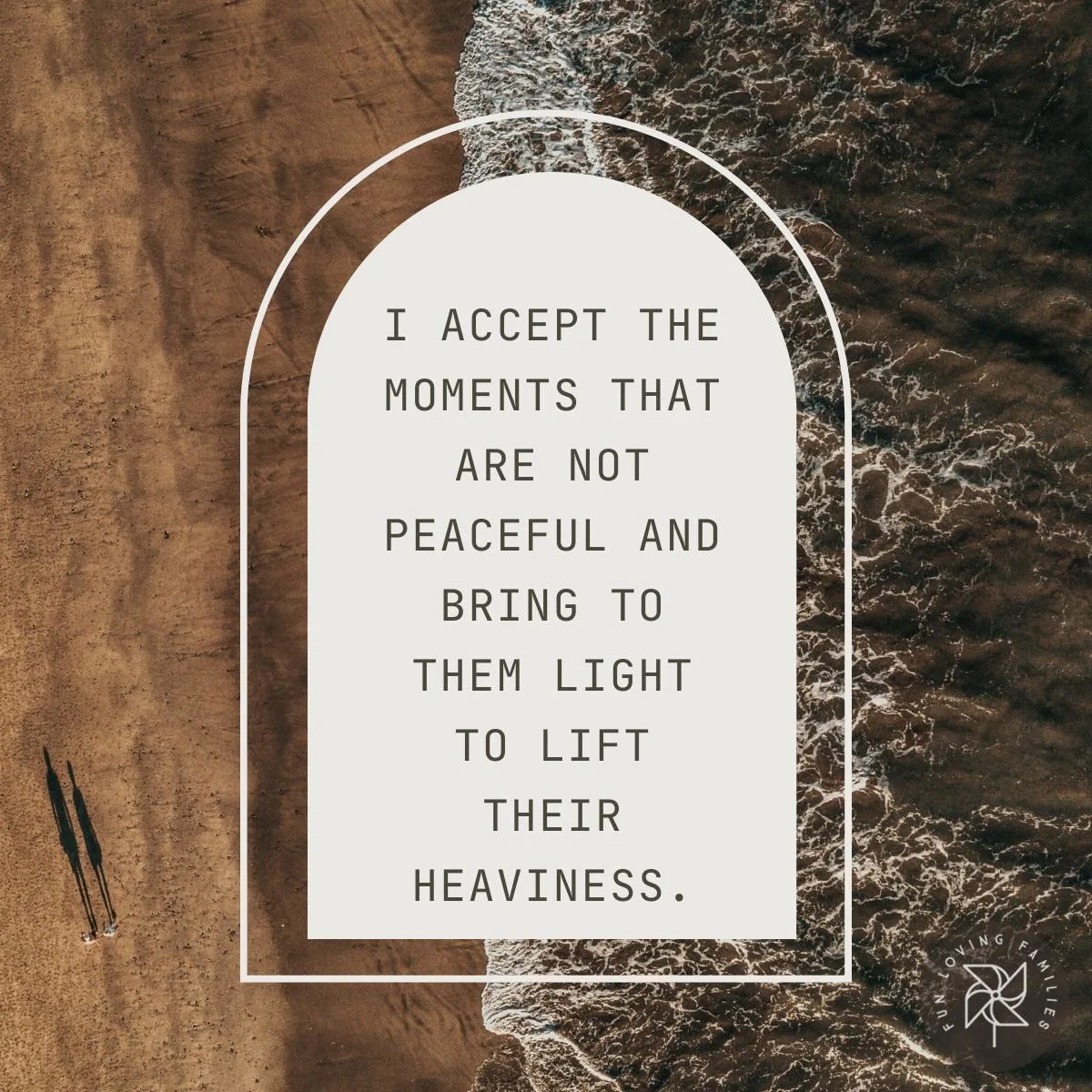 38. I accept the moments that are not peaceful and bring to them light to lift their heaviness.
39. I can breathe peace into any obstacle that comes my way.
40. My energy is strong.
41. I am in touch with my calmness.
42. My inner peace is palpable to those around me.
43. The universe wants peace for me.
44. I attract peaceful people, things, and places.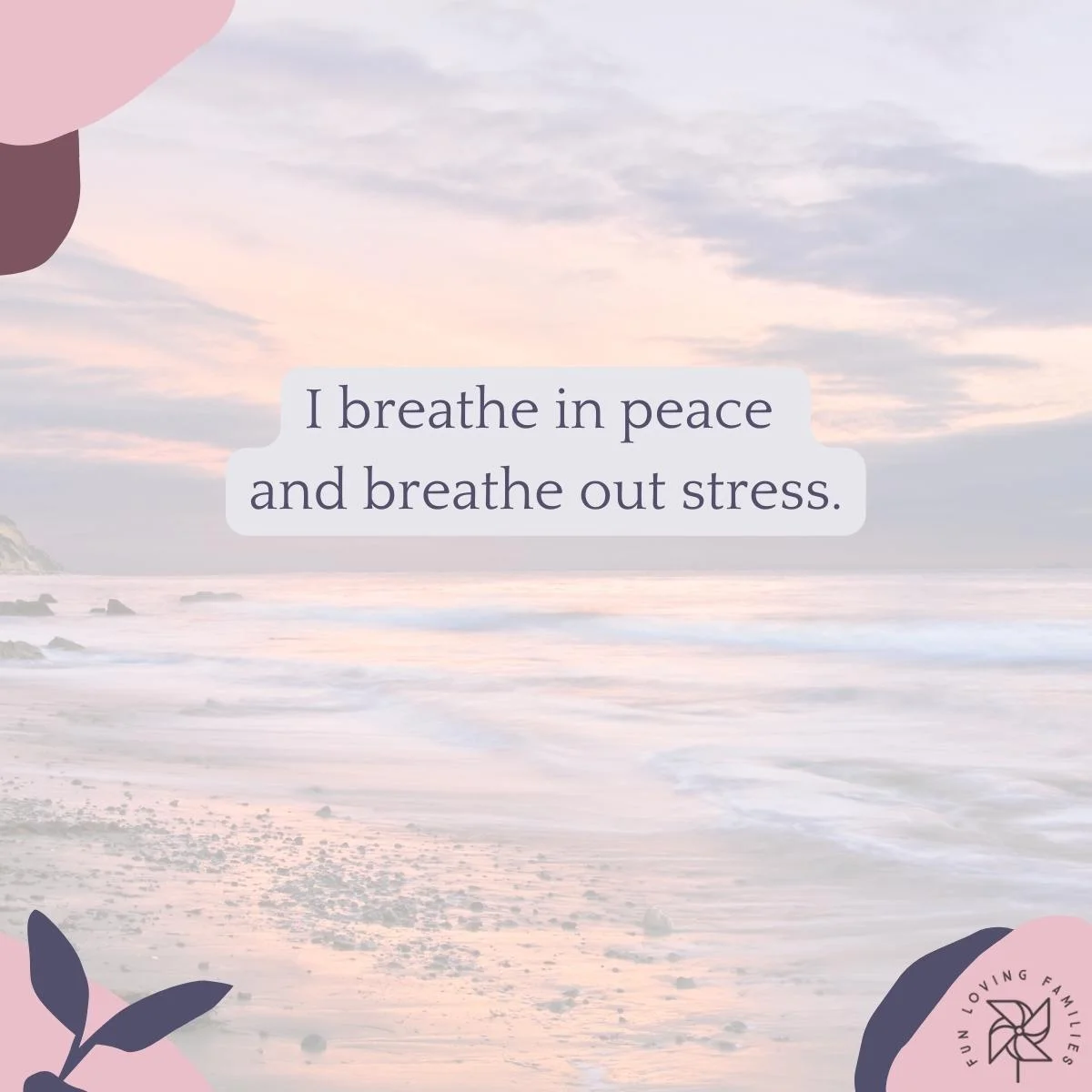 45. I breathe in peace and breathe out stress.
46. I am a beacon of peacefulness.
47. My peace cannot be brought down by external forces.
48. I am willing to do what I need to in order to rest peacefully.
49. I choose to look at things positively.
50. Stress does not serve me.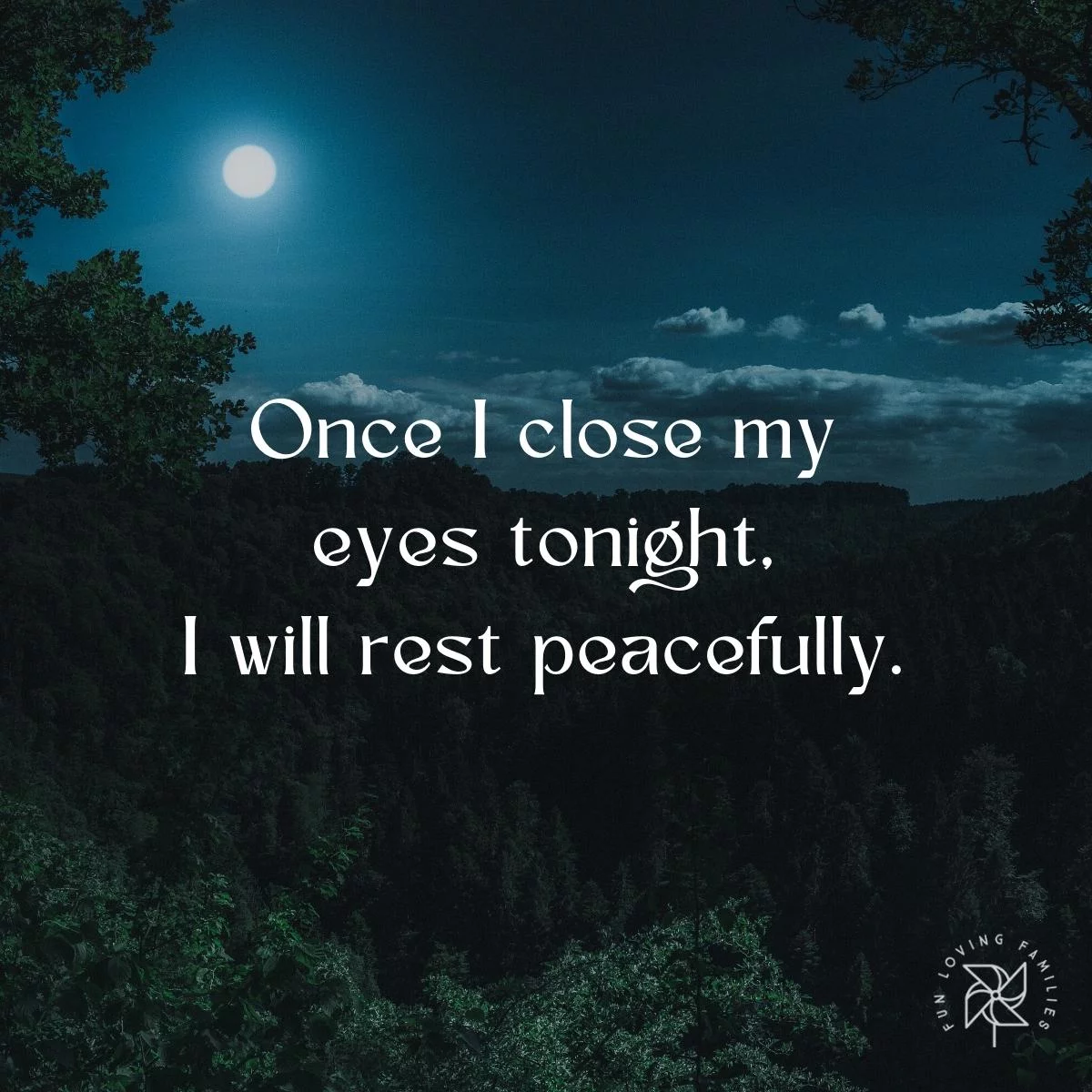 50. Once I close my eyes tonight, I will rest peacefully.
51. Peace serves me.
52. Peace gives me my superpowers.
53. I can feel my problems dissolving as I attract peace into my life.
54. I am relaxed under pressure.
55. I have the power to be relaxed and I give myself permission to relax.
Final Thoughts
Now that you've affirmed some peace into your life, we wish you a beautiful day and night. Remember, wanting peace is nothing to be ashamed of; peace is the key to living in the present and enjoying our lives.
Similar Posts: